For no known reason, Videos that were imported into Lightroom Classic for Mac and that USED TO play now longer do so.
Here's an example: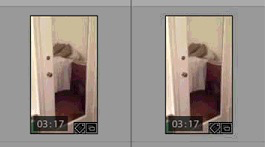 I double-click on one , and I get a blank player window Sometimes I'll see just a flash of the video.
When I try and purge the Video cache, Lightroom just hangs, and I have to Force Quit.
I moved the Video cache, with the hope that this would help, but there is no change.
If I open the file in the Finder, and double-click, QuickTime Player will play the video.
Any idea why Lightroom Classic isn't playing these videos anymore?
Thanks.