Accessing website on one network using SSL connection (https) from internet using VPN tunnel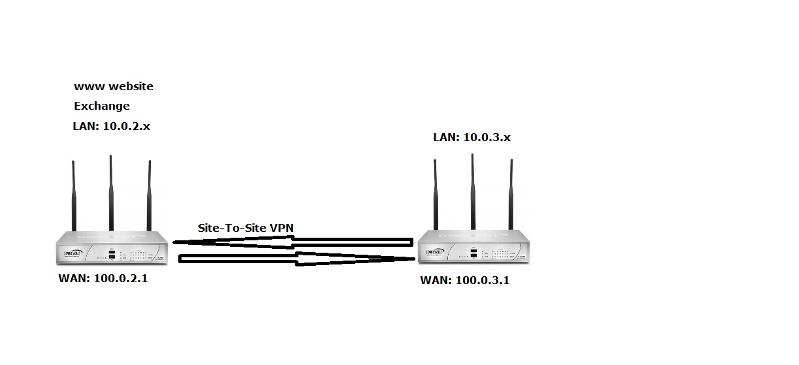 I have question for SonicWall gurus.
I have 2 network (localization) connected by Site-To-Site VPN
Both SonicWall has only one WAN IP
On first site I have Exchange server and Web Server and all working OK but I would like to install certificate and publish this website with secure access connection.
Because Exchange server is deployed over there so Port 443 is already used for OWA and Outlook Access
I was thinking to publish this https website using second SonicWall WAN IP but I don't know if this is possible.
So bottom line is I would like to get access to website on site with WAN 10.0.2.1 using address
https://100.0.3.1
Any help would be appreciated.