Hi Guys,
I hope you're doing well.
I'm configuring ESXi Nic Teaming. Specifically load balancing with explicit failover.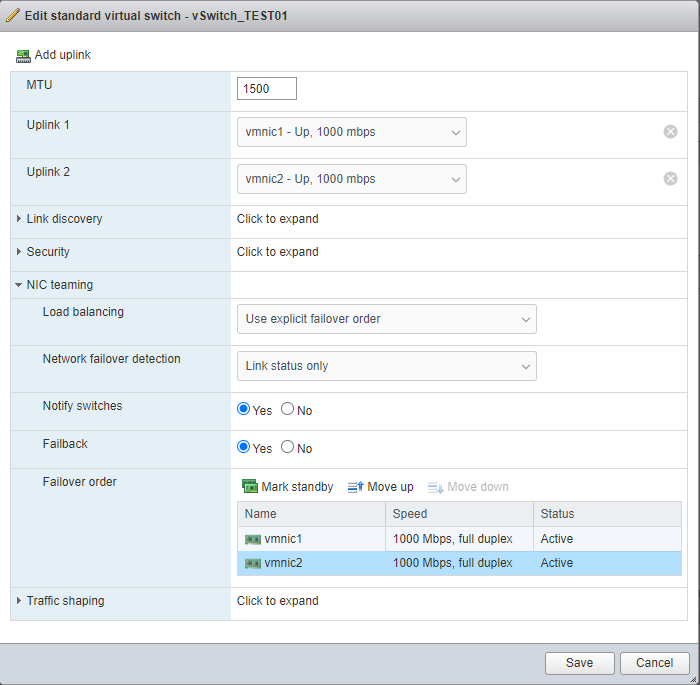 The rule of esxi is the first nic on the list is the "primary" and the second is "standby"...
Why I can choose a manual "mark standby" while the rule is first nic primary and second nic standby?
Thanks!