I have two data tables (MinMaxTable and MasterResultsTable - attached
LinkingMinMaxMasterTables.xlsx
). I want to generate 2 pivot tables that will be used to generate dynamic data for a pivot chart. The bar chart data will come from the MasterResultsTable pivot, and the charts primary axis options will be defined from the MinMaxTable pivot for AxisMaximum, AxisMinimum, MajorGrid, MinorGrid, CrossesAt.
These tables have 2 fields in common (Crop and Attribute) between the two, but they have a many to many relationship between the two tables. Additionally, the values between the two tables don't always match exactly, so I've created helper tables (CropMerge and AttributeMerge) that relate the values from each table to each other.
How do I set these up in Power Query / Power Pivot to connect and filter using shared slicers for Crop and Attribute to filter the 2 pivot tables and the pivot chart?
Here's what I would like the Pivots and Charts to look like.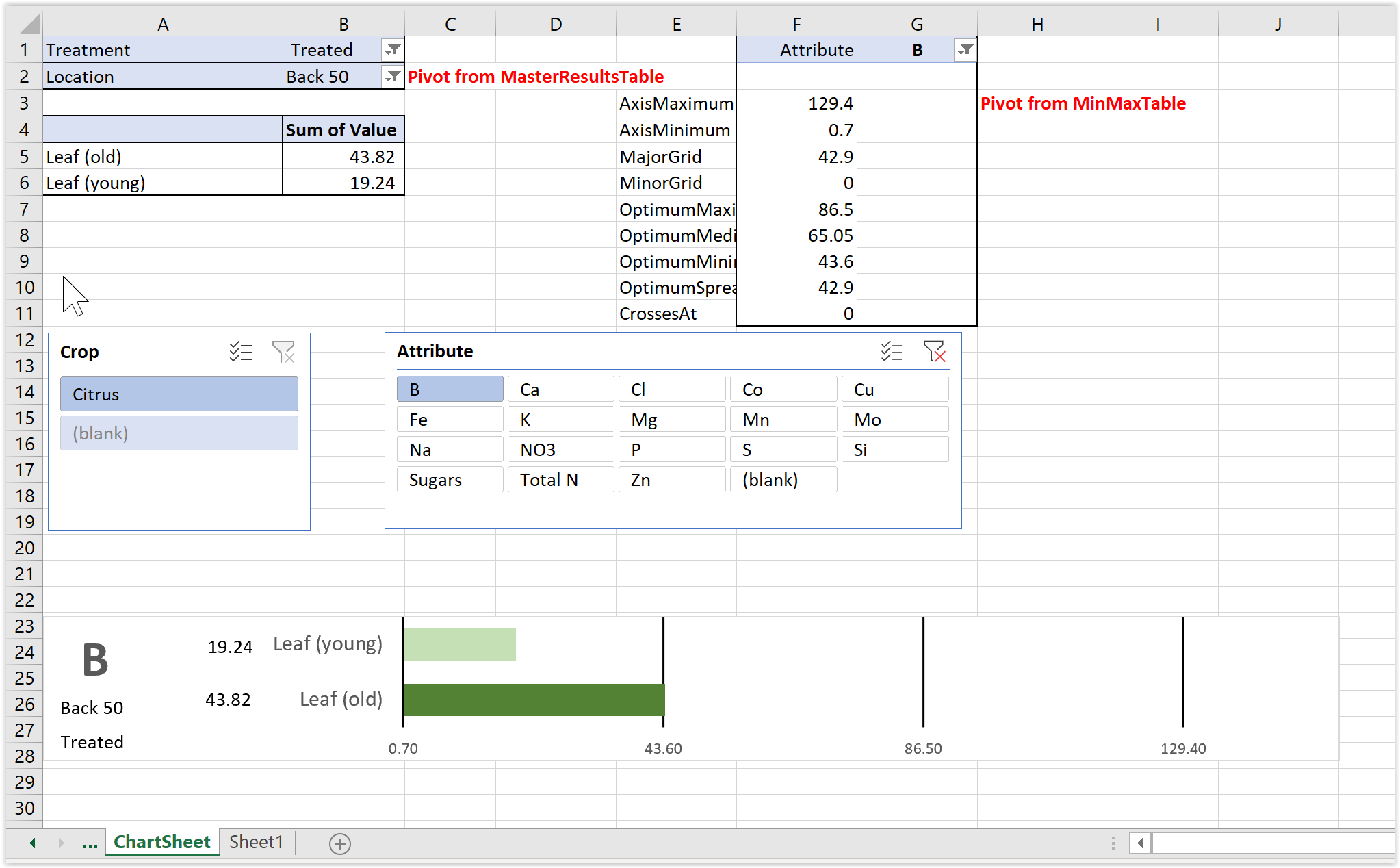 Ultimately, I want to print a report that has a chart for each of the Attributes available in the filtered MasterResultsTable.