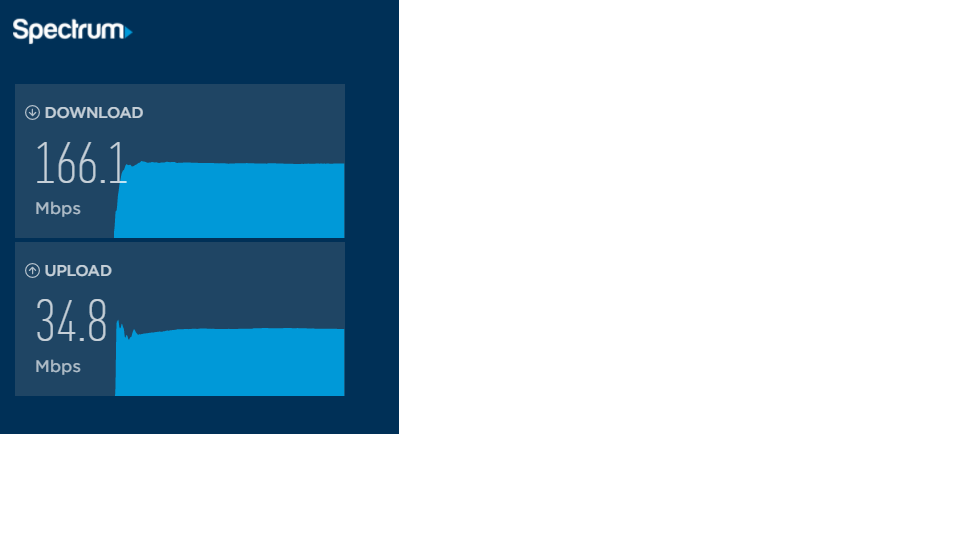 Hi,
I have CISCO C891F Dual WAN Port Router. Spectrum internet is connected to GE WAN #8 port. Today I upgraded Spectrum internet to 600 Mbps Download / 35 Mbps Upload package, but I get only 166 Mbps Download speed when I ran speed test as you see in the screenshot.
When I asked, CISCO tech support told me that even though it is labeled as Gigabit port, the throughput is something different and this router will NOT deliver 600 Mbps. In fact he was surprised that I was getting 166 Mbps.
So I have two questions:
1. Is there anything that can be done to get more than 166Mbps?
2. If I want to replace the router with another Dual WAN (with Failover switch) router, what CISCO model would you recommend? I love CISCO products because you put these in place and they just run forever without a problem. But I hate the fact that it does not have GUI interface and I always call CISCO tech support to make major changes. So I would not mind hearing some product recommendations as long as they are just as reliable as CISCO products.
Thanks.