When clicking on a shape, and assigning a macro, I am trying to understand why the workbook name is shown in some instances, and not in other: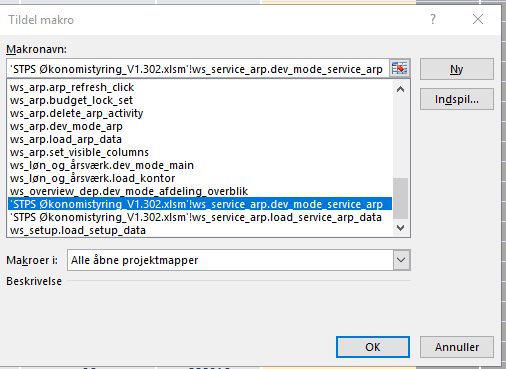 See how the 2 near the bottom includes the workbook name, but the rest of them don't?
I am looking to understand why it happens, and how to remove it. It should always call the macro in the active workbook.
P.s. the workbook shown IS the active workbook in this case.