Hi Experts!
Need your help. Have a PC and trying to get a headset with 3.5mm jack with microphone to work.
The PC
: Think the PC has the sound card on board the motherboard (
GIGABYTE Z370XP SLI
). Downloaded and installed the latest audio driver. There are speakers connected to the PC and the sounds coming out works (say youtube).

The back of the PC (sound ports):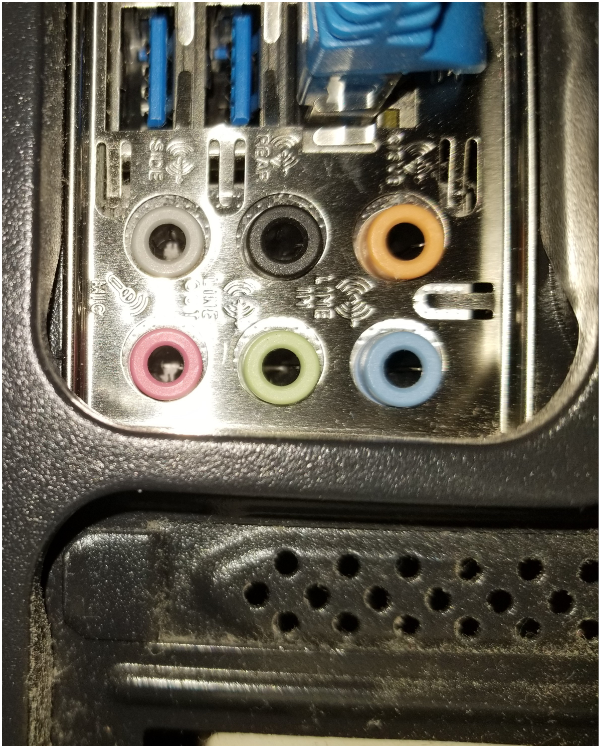 At the top left corner of the PC case are two input ports that look like this: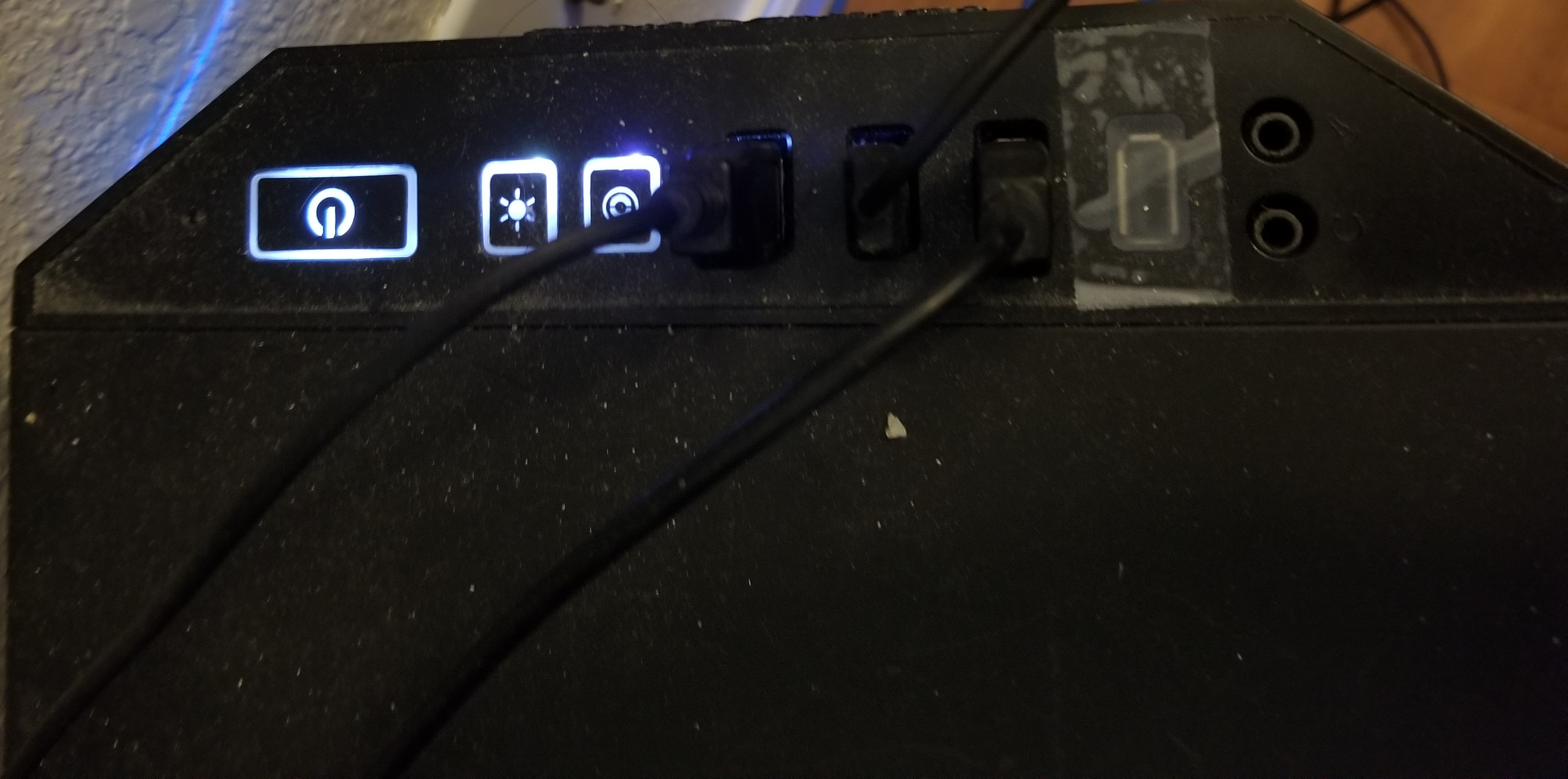 The Headset
: We have the
RUNMUS Gaming Headset
. The headset has an audio jack and a usb connector (to power the headset). We can connect the headset to the an android phone, and the microphone on the headset would work for a Zoom meeting.
Tried connecting the headset jack to either of the input port on the top of the PC case, and tried adjusting the sound setting and none of the options will let's you hear any sound (say from youtube) coming from the headset. The option "Speaker (Realktek(R) Audio)" will allow sounds come out of the speakers.
Got a
headset Splitter Cable, Oxsubor Jack 3.5mm Female to 2 Male Y Splitter Audio Adapter with Separate Microphone and Headphone Connector for PC Computer and Laptop 2PACK(10IN)
.
Tried connecting the Splitter Cable to the two ports at the top of the PC case and the headset to the splitter cable, and that also didn't work. Cannot hear sounds from the headset
Then got the
UGREEN USB Audio Adapter External Stereo Sound Card with 3.5mm Headphone and Microphone Jack for Windows
.
Tried connecting the headset to the audio adapter external stereo sound card, and only sounds can be heard from the headset, but the microphone doesn't work -- tried a WebEx meeting.
Finally, tried a
different headset (plantronics)
that uses USB and not the 3.5mm jack, and it works in a WebEx meeting.
Any ideas how to get a headset with a 3.5mm jack to work with the attached microphone?
TIA!