Hello
I have just added a new exchange 2016 server on prem with the view to continuing with the hybrid model we have in place, currently with exchange 2010 (we will of course remove the two 2010 boxes).
Im at the hybrid configuration wizard which look rather different from experience.
I have a couple of prompts:
1. minimal config or full hybrid? i think we have full hybrid (but had free busy issues from memory going from 365 to on prem)
2. i trust if full we dont need organisation configuration transfer?
3. use excahnge classic or modern hybrid?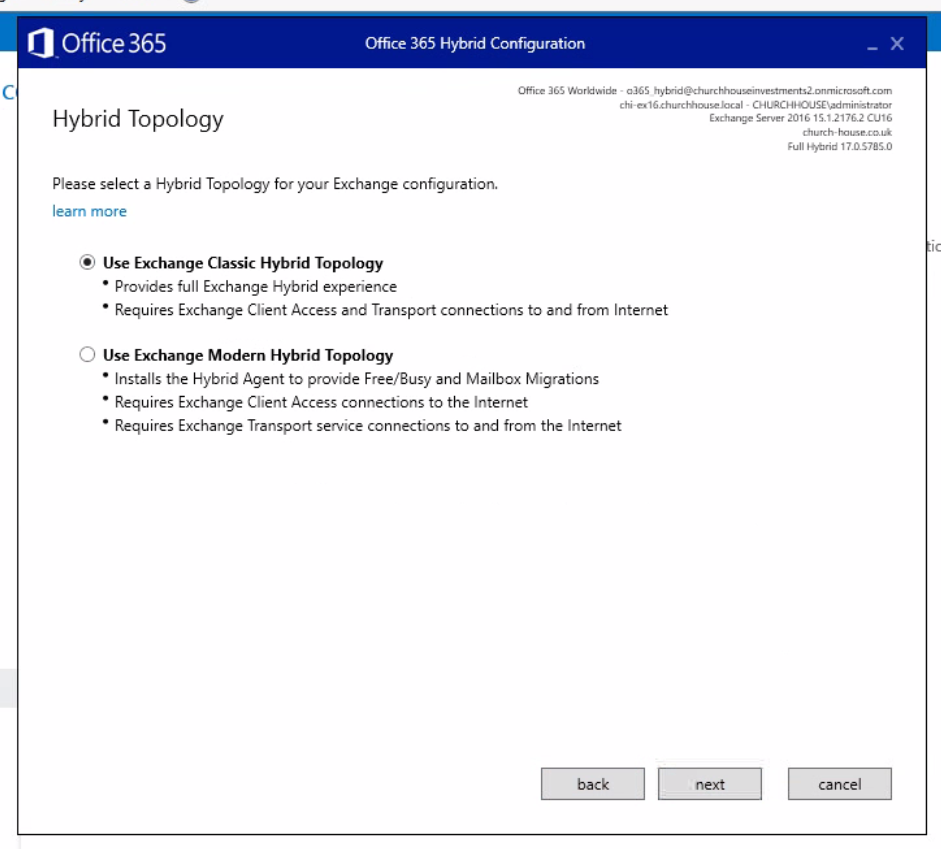 Thanks