Hi All,
I rebuilt an old server with ESX and installed a Windows 2012 server using the OEM license on the server. This was 89 days ago (on the 13th January 2021)
The server activated, so i thought everything was ok. However the desktop states the server is in evaluation mode and it's started to behave "funny" mainly the NIC keeps dropping.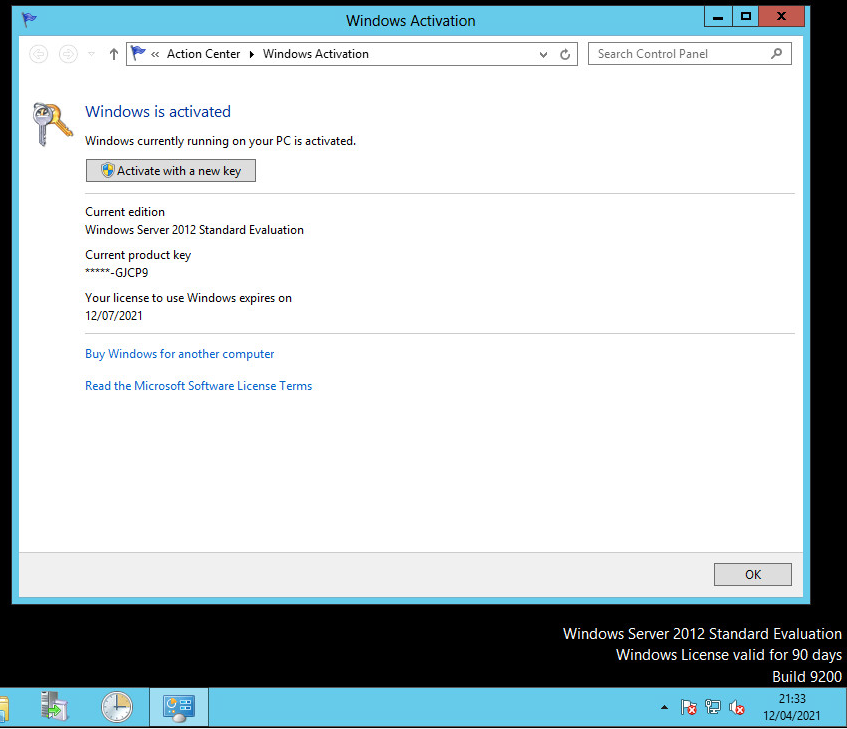 I've done this with another server last July, which is still running and has had no issue.
Interestingly the server was build 89 days ago and the license says it expires in 91 days.
Any suggestions?