Hi
Having just renewed the ssl certificate in our exchange 2016 server that had expired i am unable to remove the old cert. Getting the following: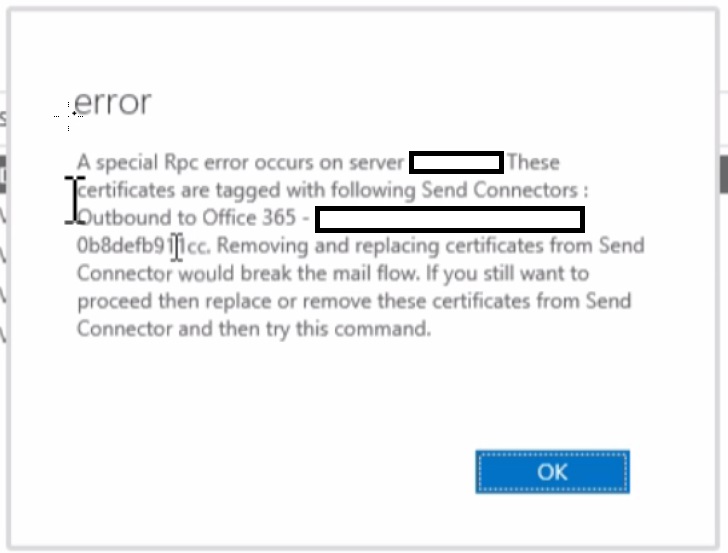 I see the connector has been disabled for quite some time. We also have another connector that us routing mail to our mail security provider mimecast.
Can the disabled one just be removed?
Thanks