Hello All,
I am trying to set up a new Relying Party Trust in our ADFS 3.0 running on Windows 2012 R2 server but without much luck.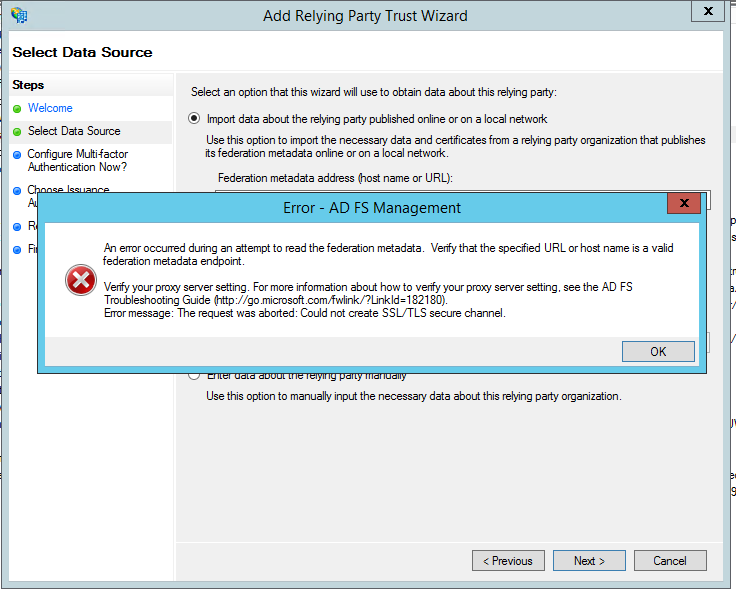 Using the same Metadata URL in the Chrome browser (temporarily installed on a server for testing) works correctly. However, I can't open this URL in IE?!
I would guess that reason why we have this error is something to do with the Windows security updates we have done recently.
Any ideas where to start? I would rather prefer to update the ADFS server instead of starting to uninstall windows security updates.
Thanks in advance.