Dear Experts,
i would like to do the sorting ...
... for the 2020 sales values in ascending order for the countries of EACH Sales Area (Sales Area 01, 02, 03, 04) by means of a macro.
So the macro should do these tasks in one go.for all Sales Areas.
I got no idea how this is effected.
Help is very much appreciated. I have attached a sample file for your convenience.
Regards, Andreas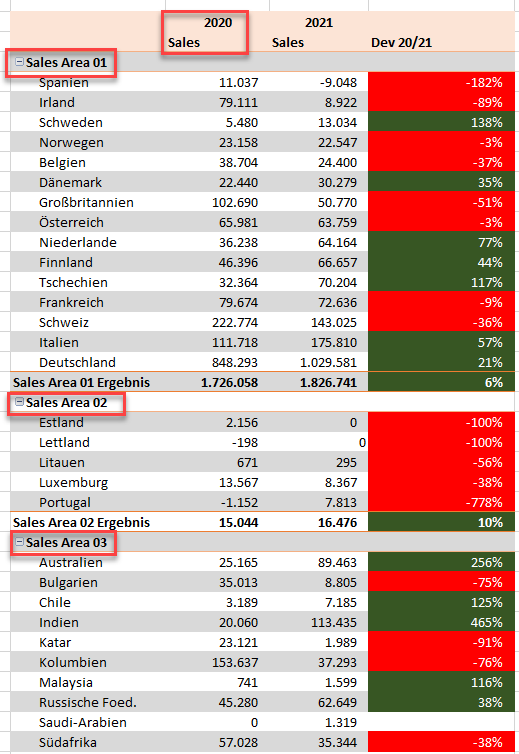 ee.xlsm