Hi, I am trying to configure Network Policy Server on a recently Domain Controller Windows 2019 (the other existent DC is Windows 2008, with a working NPS).
I believe I replicated every NPS configuration from DC Windows 2008 to the new one, but when I try to authenticate wireless devices (smarpthone, laptop) with AD credentials, it is not working.
I checked on NPS logs and I noticed this error:
NPS Server Reason Code 22 The client could not be authenticated because the Extensible Authentication Protocol (EAP) Type cannot be processed by the server



This is my constraints menu (sorry, it is in italian)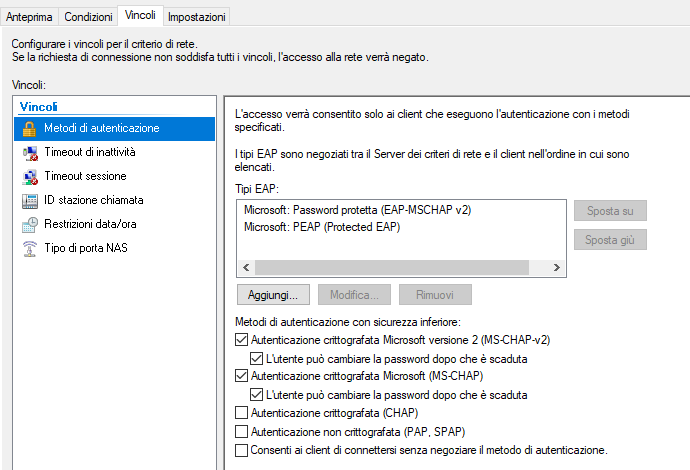 Wireless AP is Cambium. I have other Wireless network (different SSID) that are correctly working with other Network Policy Server, so I assume Access Point configuration is OK.
Thank you!