Hello,
A few nights ago I had a failed backup (using Veeam, not native Windows backup) and the following day started having incoming email issues. I can't say for sure they are related, but would be an amazing coincidence if not.
Turns out it was due to the exchange server being 'full'. We only have about 160 gigs of actual mail and the server is a full TB.
I've since remedied the backup situation and run full backups on both Veeam and later the native Windows backup util, but no change in the db size. I ran a log cleanup script which did clean out about 10 gigs of logs, but it did not create any additional database room.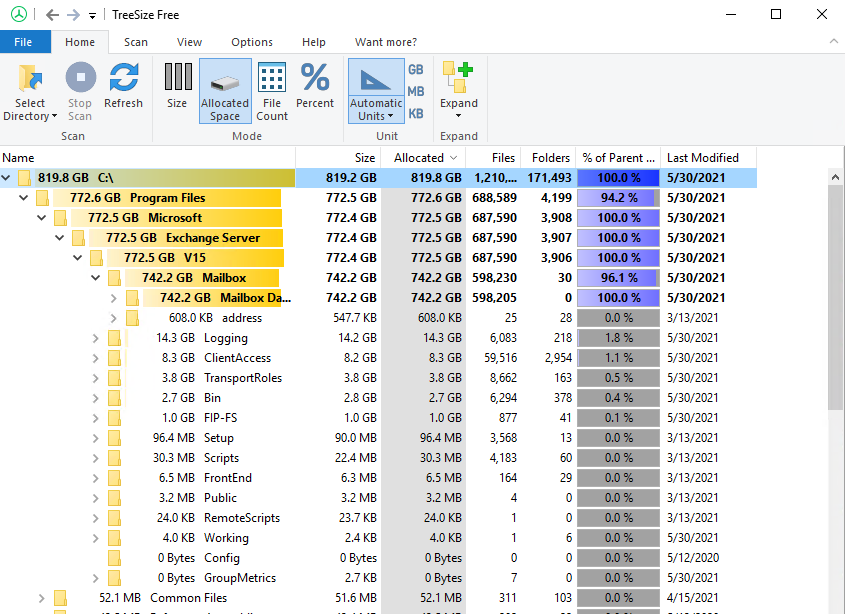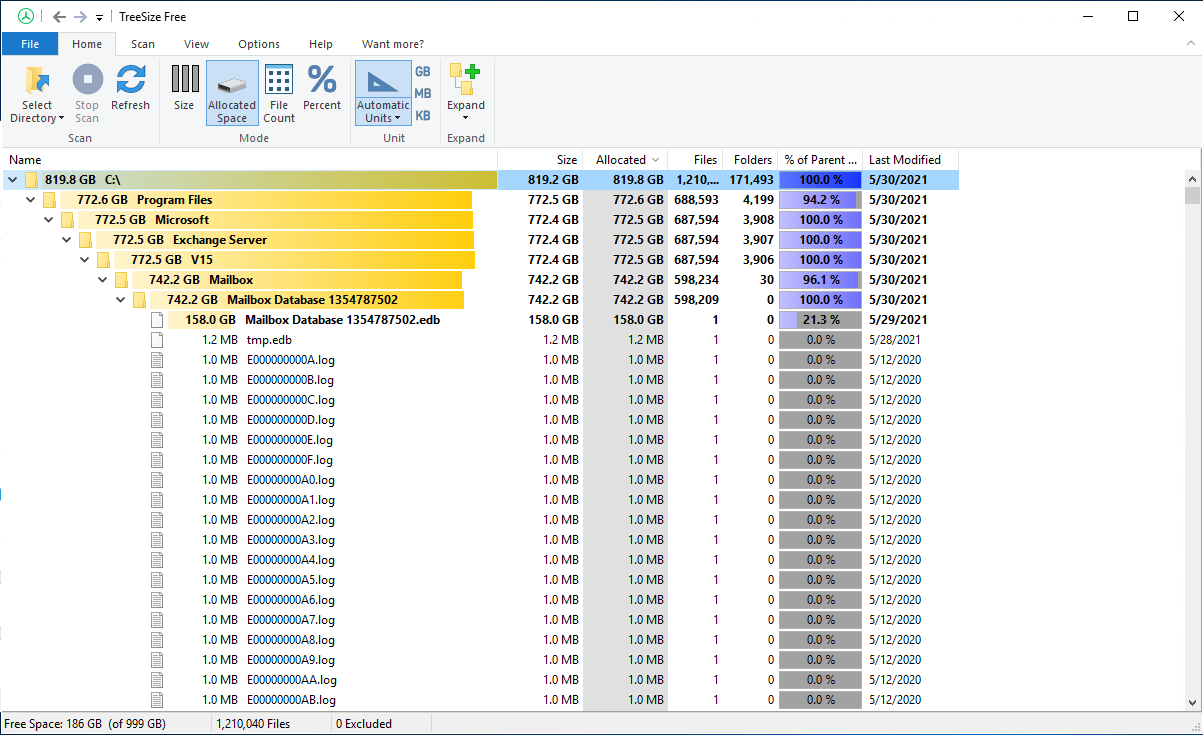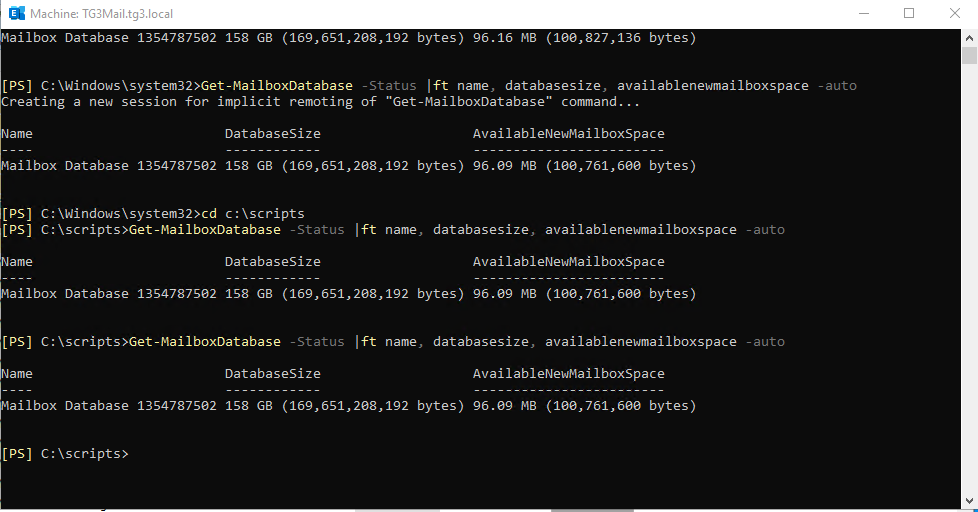 With only 96 MB available, I'm headed for trouble again come Tuesday.
This is about as far as my Exchange knowledge goes, so I'm stuck, and this is a tough one to narrow down with web searches. Any suggestions?