Hello Experts,
I am having issue renewing the expired ssl certificate of my NetScaler.
I use:
Citrix StoreFront (Version: 1811.1.0)
NetScaler Virtual Appliance 450040 (Netscaler VPX Standard Edition)
The Storefront, Netscaler VMs are hosted on AWS.
First, I have noticed that my storefront ssl certificate was expired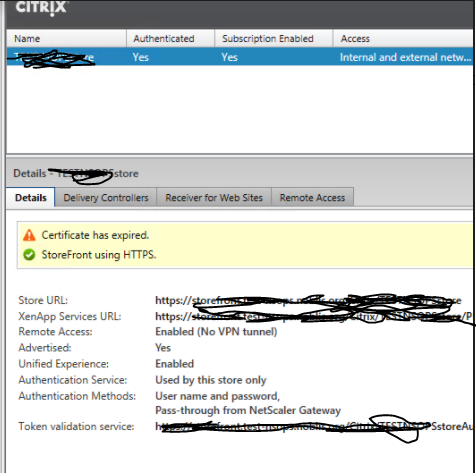 So, I have followed the step by step guide from
https://c4rm0.wordpress.com/replace-expired-or-expiring-storefront-certificate/
  , and
 I was able to renew it.
When I try to import the renewed certificate to NetScaler, I get error "File Operation Failed".
Can someone please help me troubleshoot it?