I am new to WordPress, PHP and WPForms and have a basic question about how to make them interact.
I created a simple registration WPForm, then created a new WP page to be an instance of that form. But I m unsure how to make the fields interact with PHP.
I see how to insert HTML/PHP onto the Form. But, a simple "Hello" never made it to the Preview Page.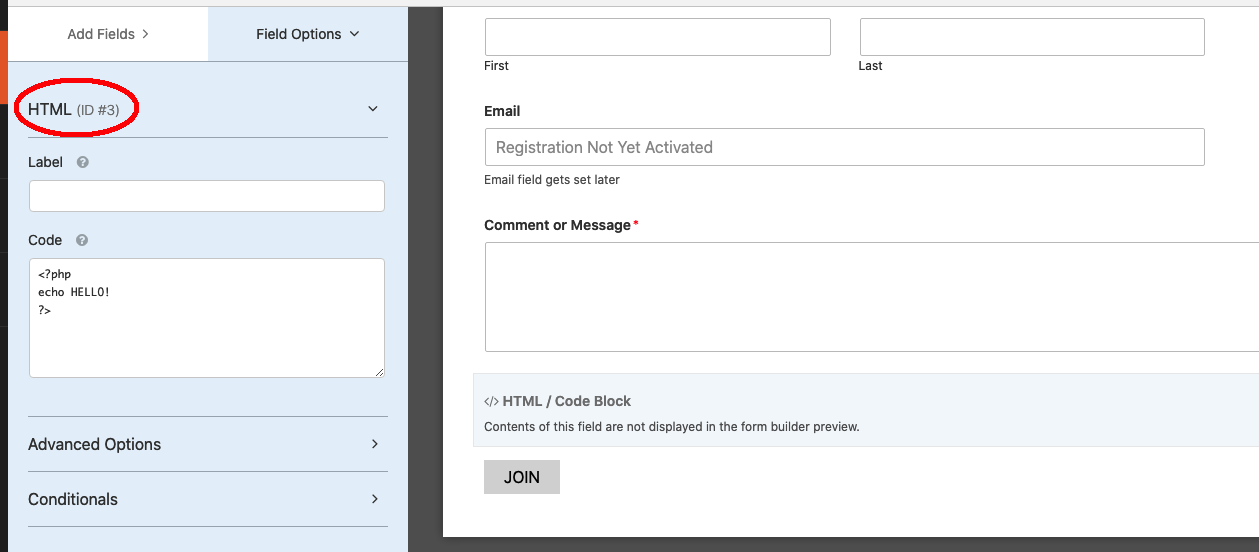 Should that line of code "Hello!" have shown up on the page?
Also, the test page (Test) seems to own this form, through this line of code:
[wpforms id="9" title="false" description="false"]
My Test Form seems to have an ID of 9. But I do not even recognize the language where the form is embedded. What language is that, with the square brackets? Is that a WordPress script? A non-PHP script?
And the big question for you is how do I assign values to the input fields from PHP? Where do I find their ID's? In the red oval above, I see the INT ID, but hope to be able to uncover a more unique value, like the field name.But it is not clear how I can get that information.
Thanks