I use a MacBook to provide content caching for 200 iPads within a school environment.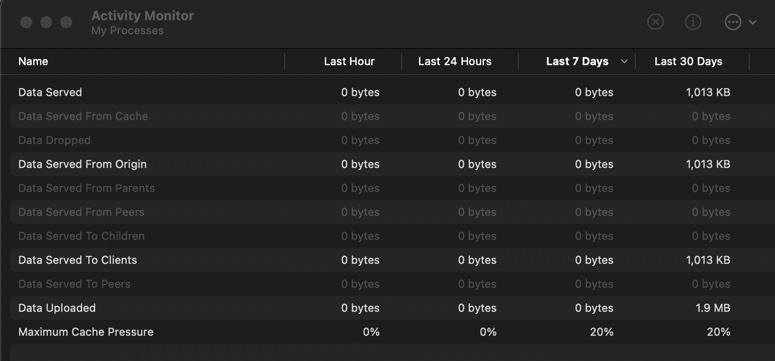 I have recently had cause to verify that content caching was working, and I have found that activity monitor is showing little or no discernable caching activity taking place.
Background Information
The Mac model is the MacBook Air (M1, 2020)
It is connected via Gigabit Ethernet with Wi-Fi disabled as per Apple
best practice
.
The OS on the mac is 11.4
The Mac and my test iPad are on the same subnet.
Troubleshooting Performed:
I have been into Terminal and verified that the server can be activated as per this useful
site
.
I have been into the logs and the only errors that I can see are where the content caching has been stopped and restarted as part of my testing.
I can ping the Mac by IP from an iPad.
Any suggestions for further testing would be much appreciated.