I've written a simple User GPO to map a network Drive.
Here is the core of it: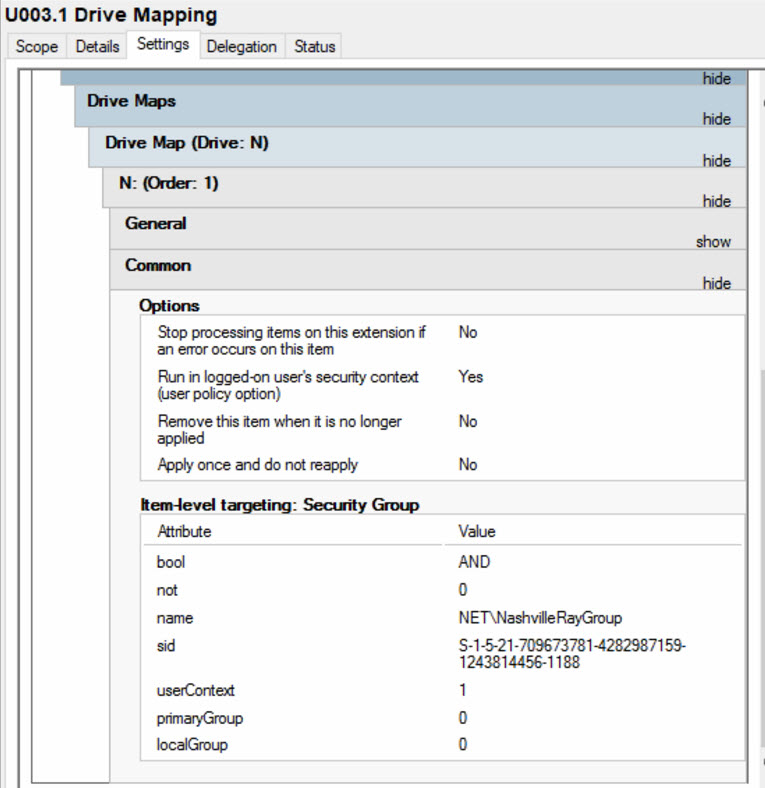 This seems to work for some users and on more than one computer for the same user.  However, it's not being applied at all for some users.  It doesn't show in gpresult /r at all!
(Of course, all Users of interest are in the NashvilleRayGroup as intended).  No other users are expected to be affected.
I've synced the DCs, rebooted the computers, ran gpupdate, etc.  Nothing seems to matter.
Some of the ones that work have another GPO applied that allows USB memory devices to NOT be blocked using Deny.  I don't see how that would matter for THIS GPO.
I might add that this is the only preference GPO that we have and I'm seeing it's not listed in gpresult /r for other users (not targeted for this) either.