I like to use color text in my documentation for my databases.
Color makes things easier to read.
I use Microsoft Word and Excel for my documentation.
This is an excel question.
So when I have a list of tables in my excel spreadsheet it looks like this.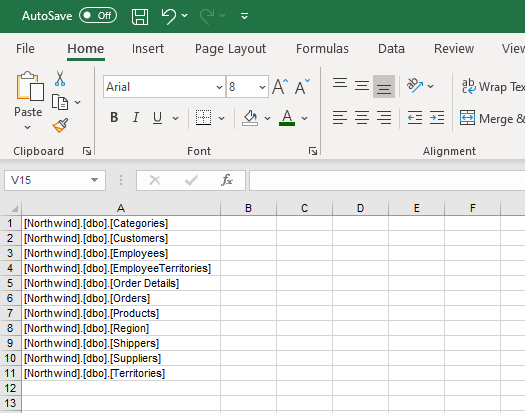 Then after I add color, my list looks like this.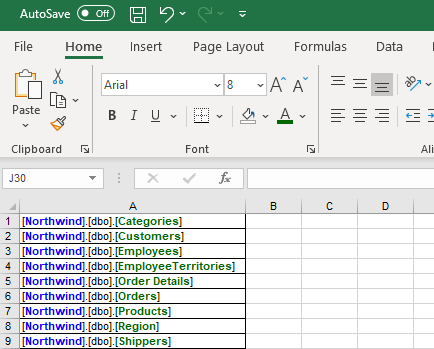 To add color I usually click in each cell one at a time, highlight what I want to color, then click the color from the toolbar.
For a few amount of tables this works ok.
But sometimes I have to document a database with hundreds of tables.
Question
In Excel is there a quick way to select every occurrence of a specific string and then just click Blue from the toolbar once.
That way every occurrence of that string gets colored blue.
For example, is there a shortcut way to select the text "Northwind" found in every cell all at once?
That way I don't have to click in every single cell one at a time to highlight the word Northwind and then having to click blue, eleven times.
I would like my end result to look like this. But thought there has to be a quick way to do this.