Dear Sir
Background:
Email Server: Exchange2016
Spam Mail Engine: Symantec Security for Microsoft Exchange "SMSME"
It is noticed that some spam mail can send through our spam engine. After Checking, I realised that some spam mail contains valid "Original Client IP" can send through the spam engine.
(I believe that these spam mails are without MX record and they had only A records from dynamic IP. See Attachment)
See Attachment, the spam is changing email address and Original IP all the time in a systematically.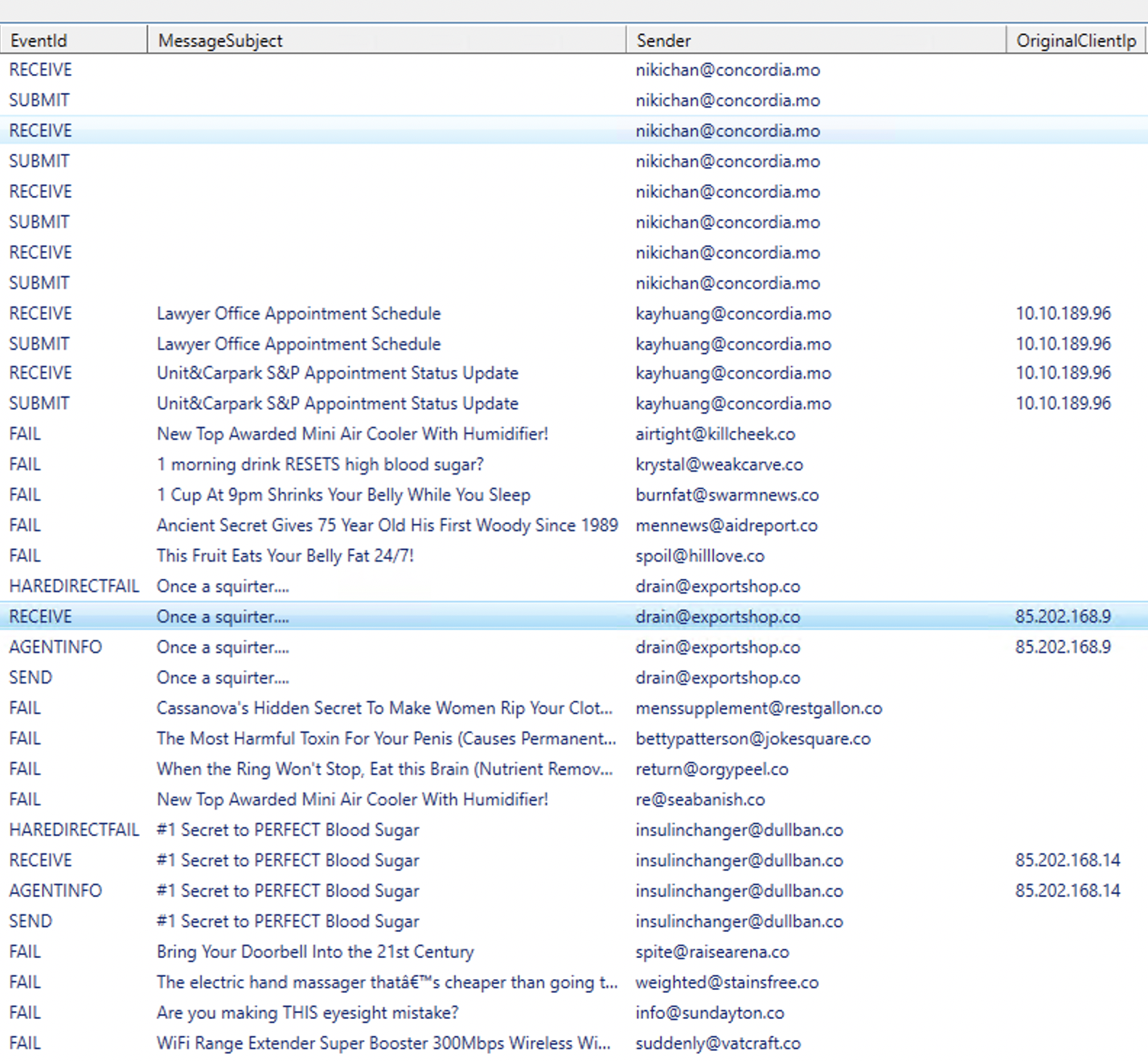 Question:
Is it any way that I can avoid spam mail (with original client IP) penetrate my spam engine and email Server???????
Is it possible for me to config exchange to block emails without MX record????