Installed Windows Server 2019 Standard Evaluation version, spent sometime configuring the server, and now would like to keep the configuration and convert it to a full version.
I have a valid serial number and when I enter it I receive the following error.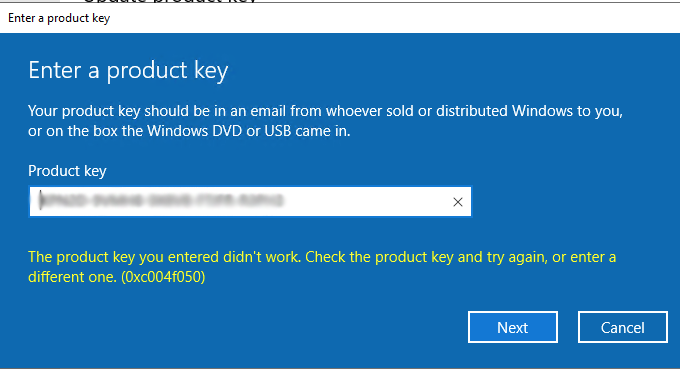 After speaking with most every tech at Microsoft today I'm being told to download the ISO, run it to install the non evaluation version, and then enter my serial number.
Will running the ISO effect the current setup of the server?
Is this the only way to get the Eval version to a licensed version?
thanks
v