I have two brother printers installed on a Windows 10 workstation.  They are both network printers.  One is an MFC-L5900DW and the other is a HL-L8360CDW.
The MFC is giving a 1002event ID.  Since the MFC is used as a scanner, It does not seem reasonable to disable the Windows Image acquisition service.  Other research suggested removing a registry key, but I only have the keys as noted in the regedit screen shot.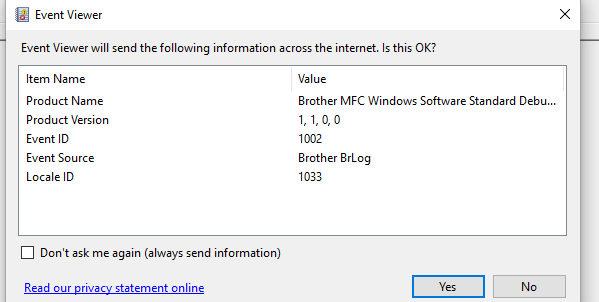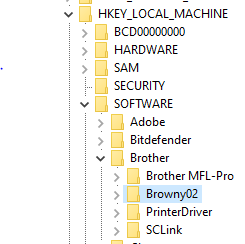 While the items are just warnings, and so far have not affected anything, I would like to not have them show up.