Hi all
Was actually trying to connect to an esxi 6.5 host via winscp. I like the idea of backing up the VMs to external air-gaped backup for the VMs
I have done this in several other installs but not sure what I could be missing here - I can't get it to connect to either one of the two hosts?
I can access each host from the same computer via browser, I enabled ssh.
Thoughts ideas as to what I may be missing and cannot connect?
Keeps looking for host an times out with.
I disabled Win 10 firewall as well for testing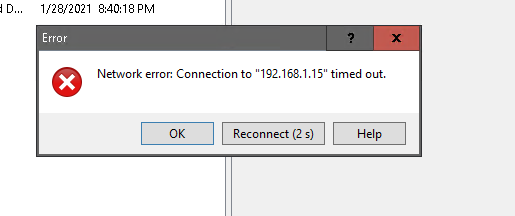 Thanks guys!!!