I'm trying to install the "filterable" feature of Kyslik and I keep getting a message that says you're out of memory.
I've changed things, as far as the Memory Limit on my php.ini file, but that doesn't seem to help.
Here's what I've got: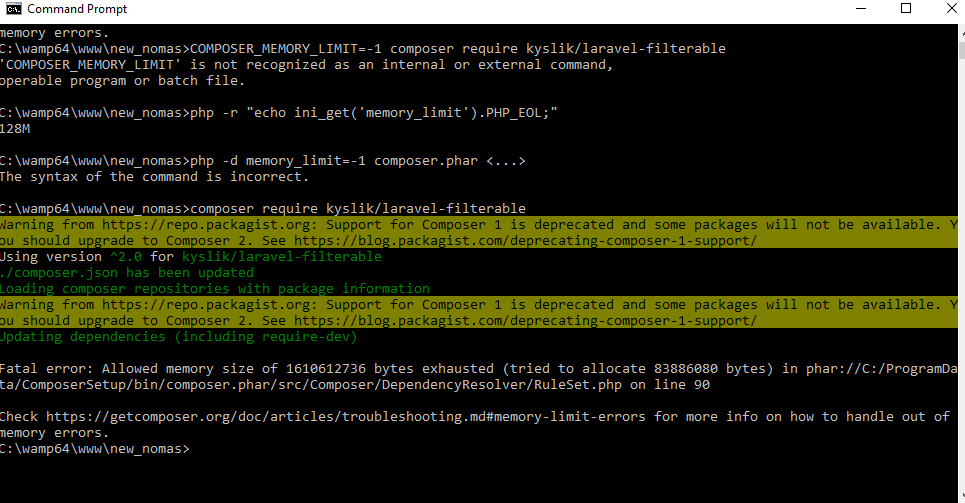 My php.ini file's location:

The directory as it appears on my local box:

When you click on "php.ini," it opens up the "phpForApache.ini" file. 
At that point, I made this change: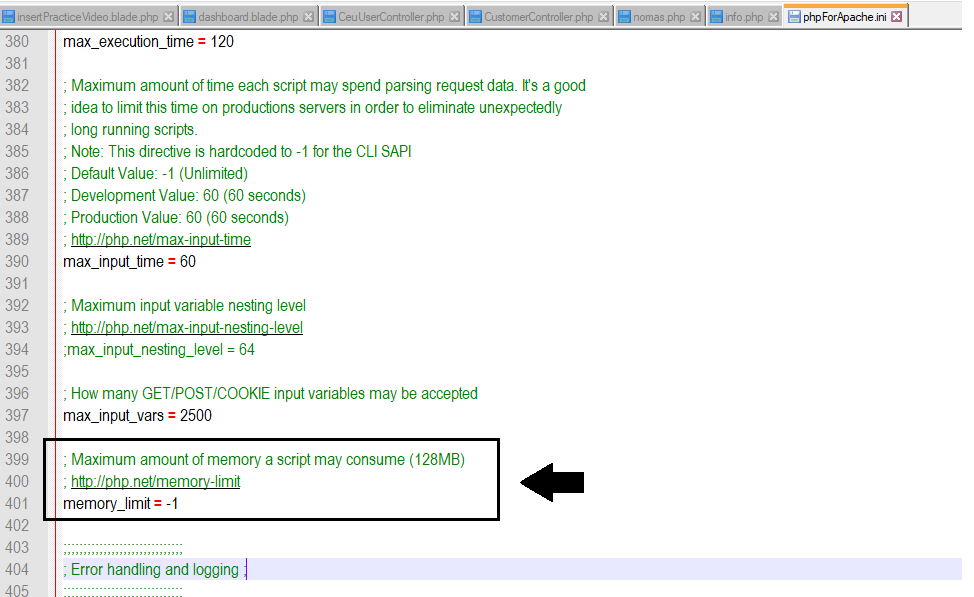 ...and still got the same error, as far as running out of memory (https://getcomposer.org/doc/articles/troubleshooting.md#memory-limit-errors).
I did restart my WAMP service, so...
...any ideas?