I've got a completed Wordpress page with all kinds of bells and whistles that looks great, but when I went to edit it, I got this: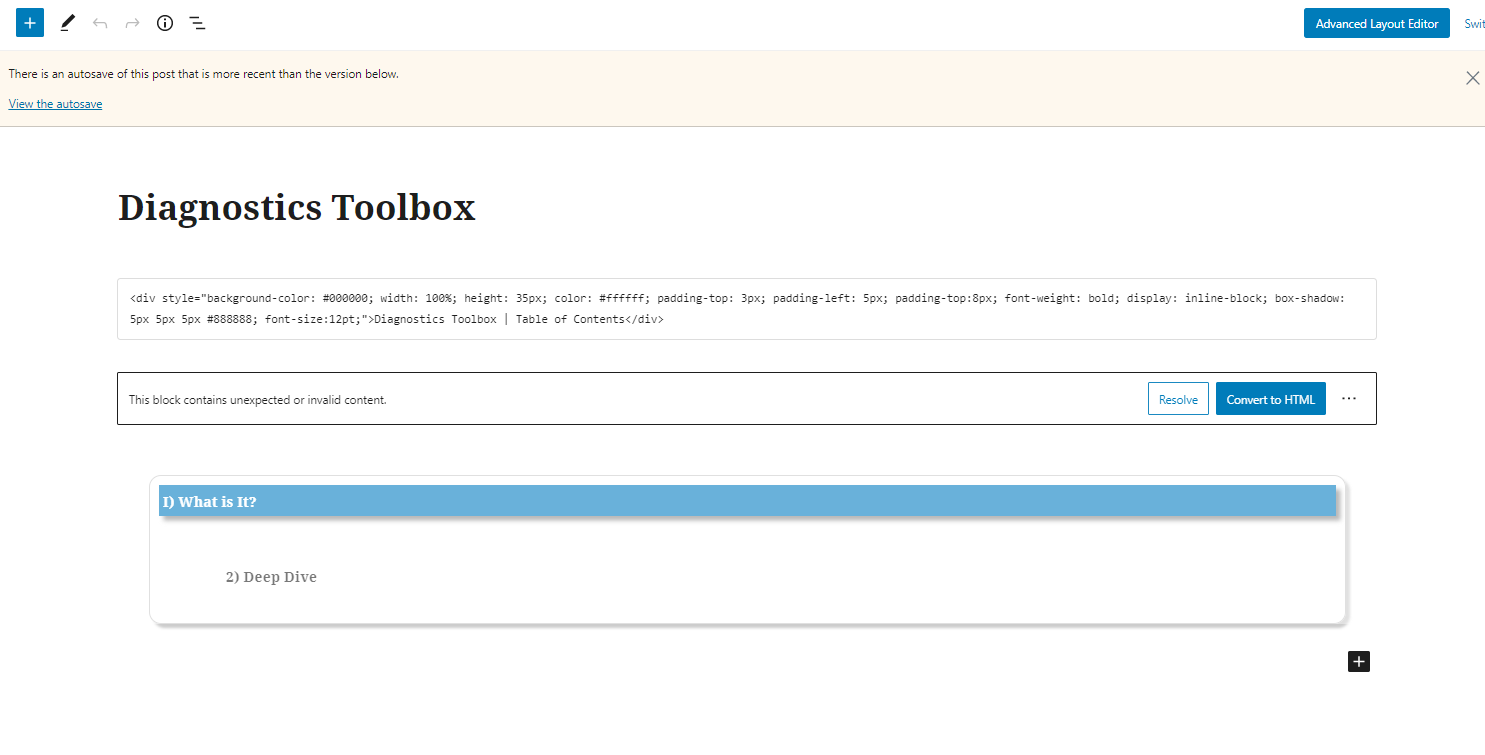 The thing that has me concerned, is the way the page looks right now: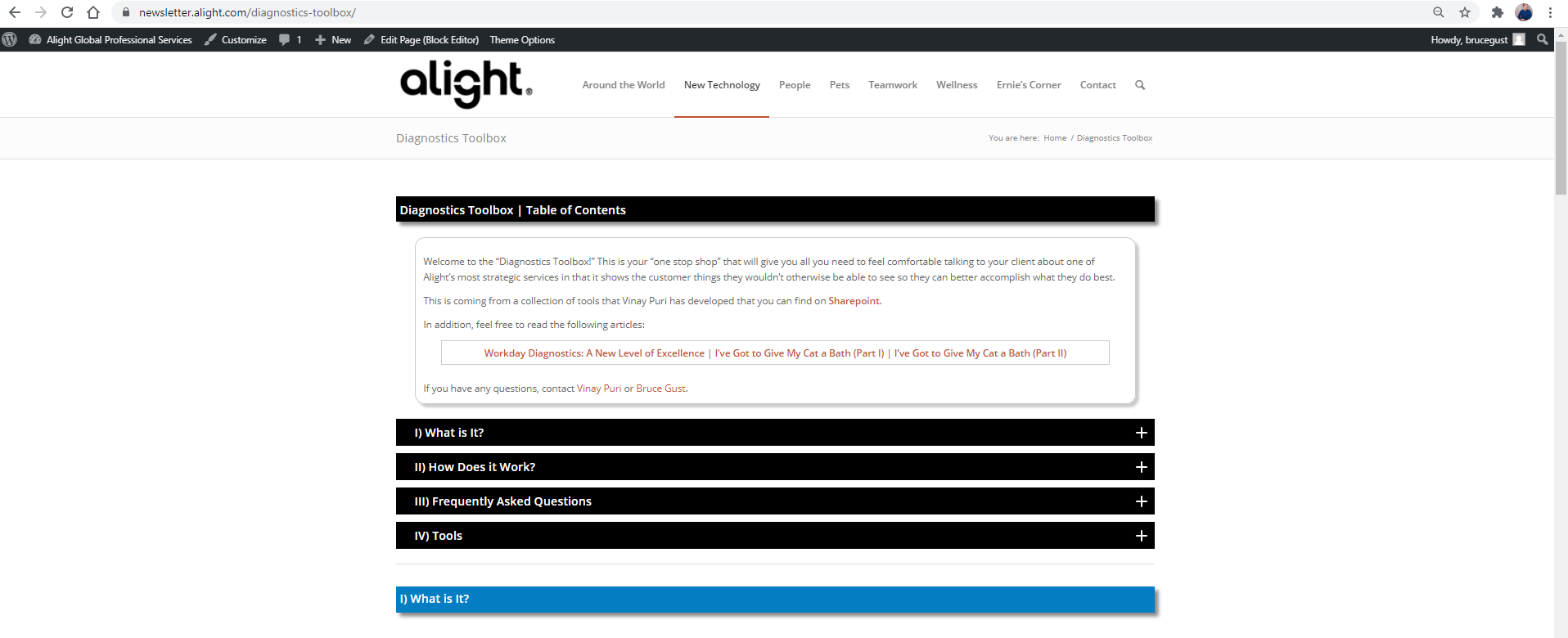 I tried to get the scroll bar pictured so you can see this is more than a couple thousand words and it's a lot of work. So, when I encounter something that says, "...this block contains unexpected content..." and nothing is showing up afterwards, I get nervous.
On top of that, I did click on the "resolve" button, but none of my content was displayed afterwards.
Bottom line: I'm scared to death that I'm going to lose several hours of work by unwittingly clicking on a button that's going to update my page in a way that omits a bunch of content. 
How do I fix this?