This is using Sophos UTM 9 firewall. However, recently found that the user can't logon as this user was repeatedly looping to the QR code and then back to the initial user login page. 
This is how the whole thing look like,
  a. user browse to the sophos utm9 login page - https://119.xxx.xxx.xx:4443;
       type in the registered username and password
  b. user will be directed to the QR code for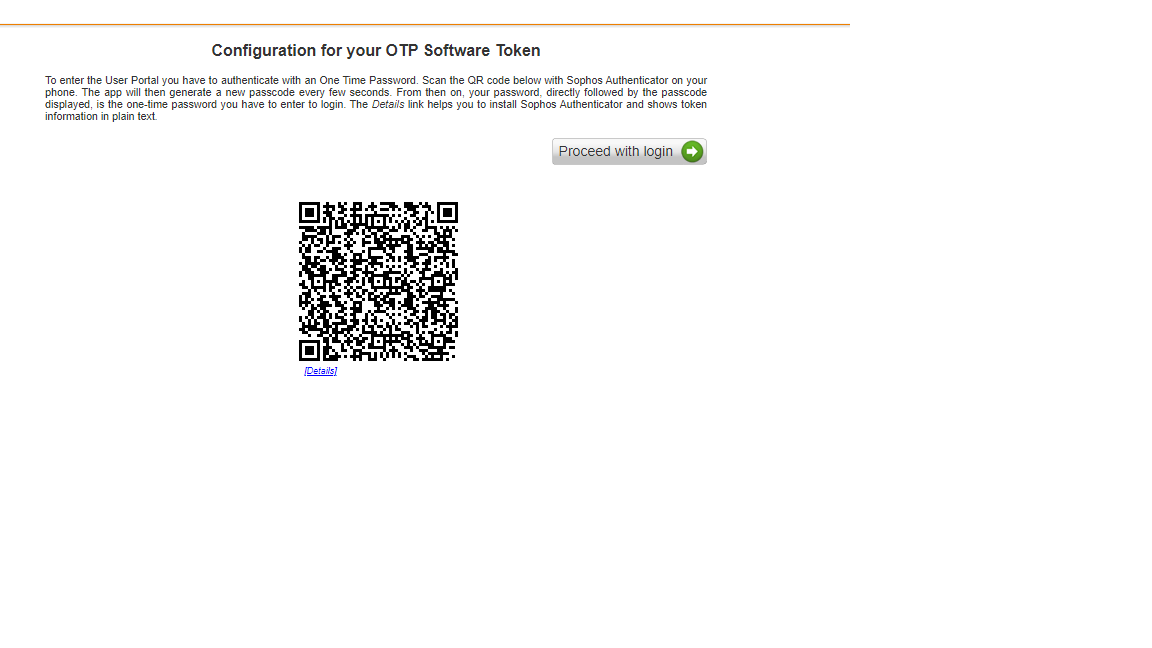 otp, user has to use sophos authenticator to scan and then 6-digit code is shown
 c. After click "proceed with login", straightaway user is being automatically re-direct back to the initial login page
On the same time, see there are 10+ online users. What's went wrong?
Thanks