Hello,
Asking any ServiceNow Experts with knowledge of ServiceNow plugins. I'm trying to enable the Microsoft SCCM 2016 integration into ServiceNow for asset management within ServiceNow. 
We have setup the MID server per installation instructions and ServiceNow shows that we connectivity and we are all green. We filled in all the SCCM setup integration fields and confirmed that database connections credentials are valid.

We are getting an error message that the "MID server did not respond within 300 seconds" Screenshot attached.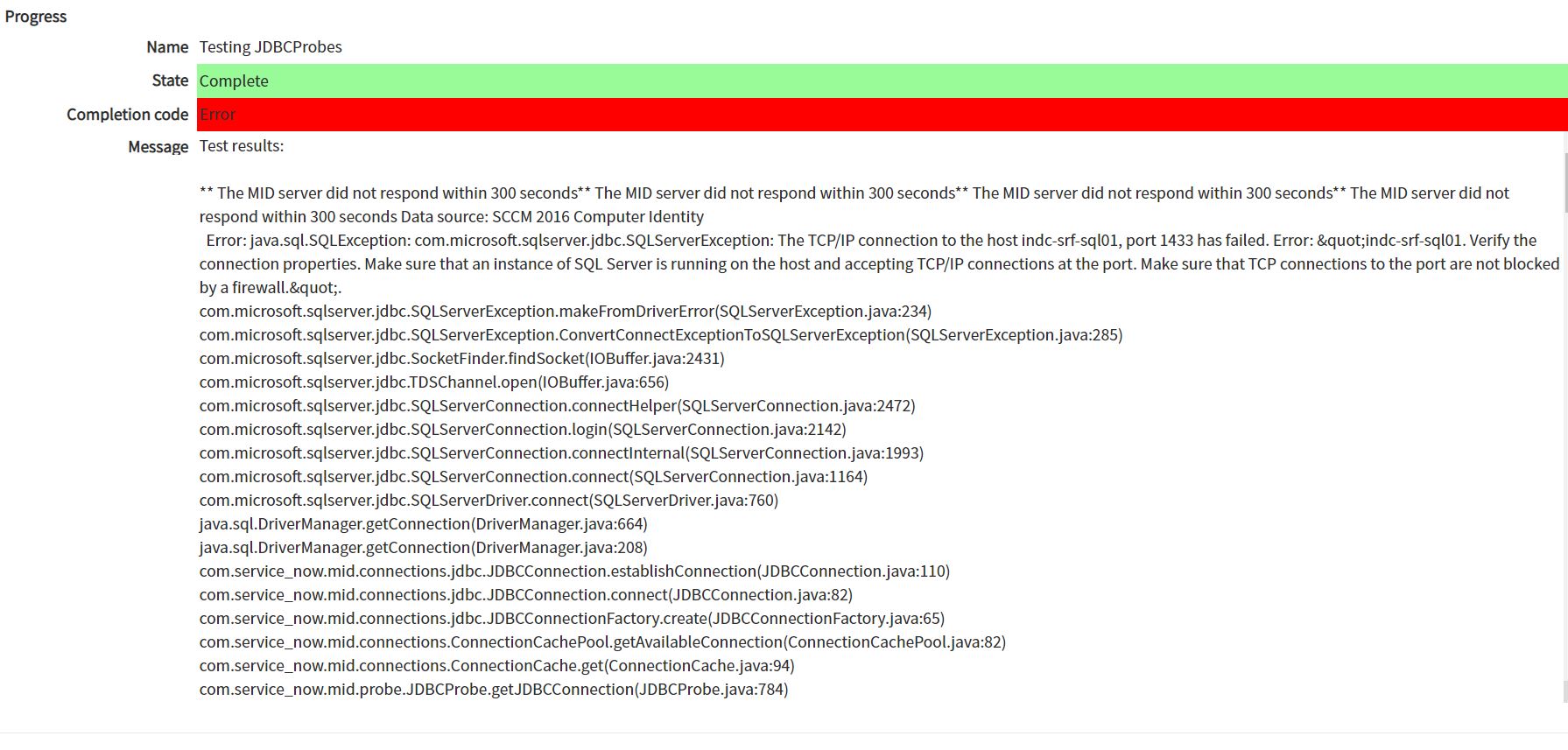 Has anyone run into this error message with ServiceNow?