Points of My Scenario:
1. I have a single text file containing multiple lists like the illustration below: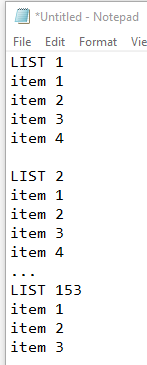 2. Each list is separated by a single empty line.
3. I want to delete all "item" entries, so that only "LIST" entries remain
QUESTION: How can I remove all "item" rows from the text file, while retaining "LIST" rows?