Reading the various web pages on the internet it seems that you can use VBA in all the main office applications providing you have the correct DDL /references connected. With this in mind, I wanted to make outlook when it received a particular email would save the attached spreadsheet and then get MSaccess to load the tables in it. This all now works.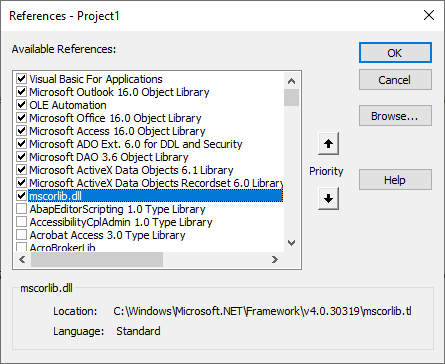 The connection I made between Outlook and access was based around
Dim Db as access.application
set Db = getobject( Database filepath&name.accdb)
Db.run "AccessMacro"
This works so I thought I would try to access a record set so using a dao connection I did the following :
Dim db As DAO.Database
Dim rstRset As DAO.Recordset

Set db = OpenDatabase("D:\Access\TestDAOLinkWithOutLook.accdb")

This code works with access to access connection, but failed with outlook to access.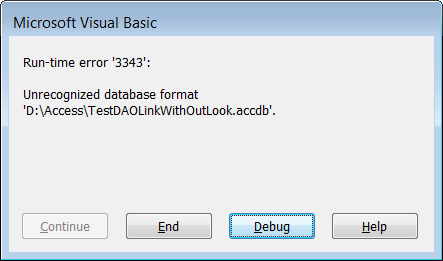 I get this error.
What am I missing ?? Is it a referrence DDL ? This is a vital point I need to get past before I can get my hands on the recordset and start adding/changing it.
Thanks in anticipation !