In my Access 2013 application, I created functionality using the send object command, for the user to send emails from within the application.
The application gathers information for each customer and sends an email to them.
Many emails are generated each time the option is invoked. Everything wors as planned except the user generating the emails is presented with this screen for every email generated.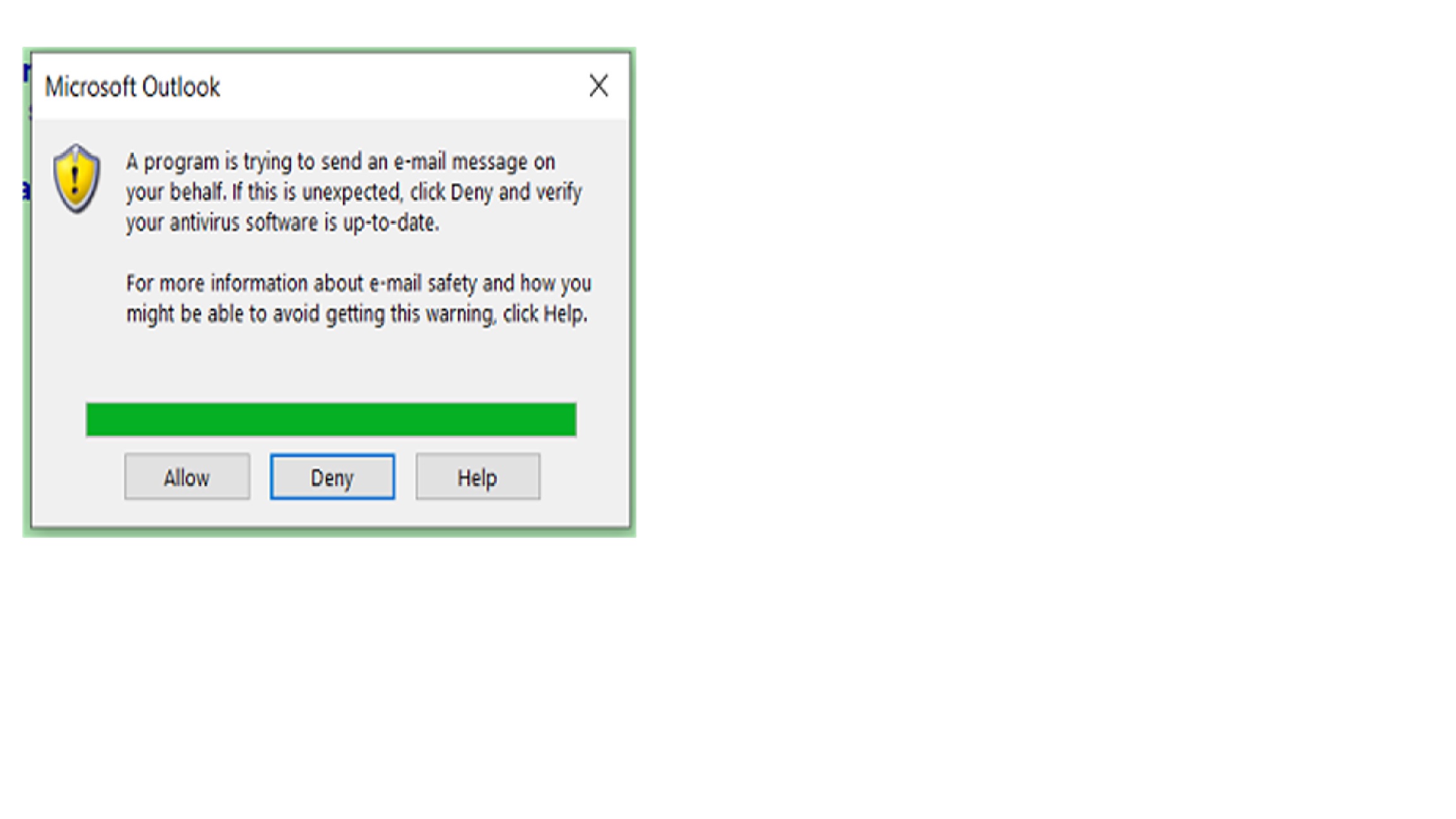 This gets annoying in a hurry when there are 30 emails generated. Is there a way to keep the user from having to 'allow' every email to be sent automatically?
I don't think this is configurable within Access. The IT people state that "
Programmatic access is set to not warn in Outlook, Outlook's set as a trusted location in Access, as well as registry keys have been created to not warn that a third party application is trying to send via MAPI."
Is there a solution to this?