Using Abby Fine Reader 15 - whiten pages features, and even OCR slows to a crawl.
The good folks at ABBY suggested I alter this setting: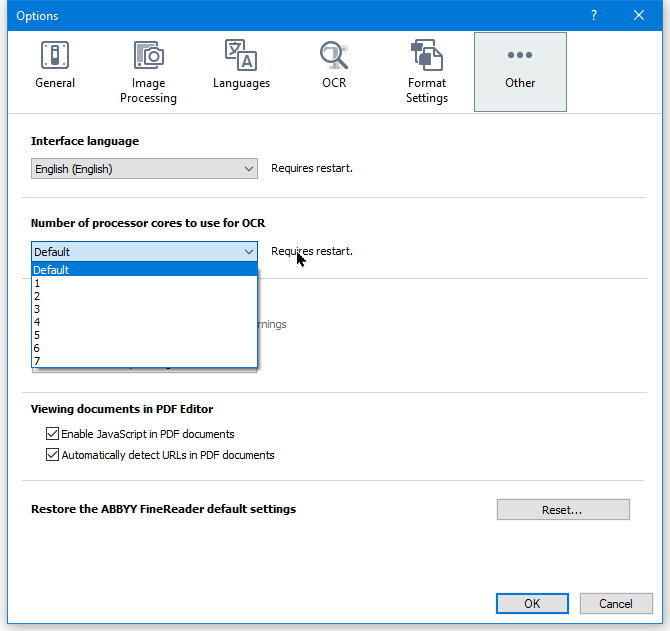 My system specs:
Acer E5-572
Processor   Intel(R) Core(TM) i7-4712MQ CPU @ 2.30GHz   2.30 GHz
Installed RAM   16.0 GB (15.9 GB usable)
System type   64-bit operating system, x64-based processor
Pen and touch   No pen or touch input is available for this display
Now, in my tech-remedial brain I'm thinking - "Wait a second!  If you choose 7 you'll slow you machine to a crawl!"
But, the ABBYY Fine Reader is really not working at the speeds I need.
Is thee any downside to choosing 7 - seems I have seven cores?
What number should I select?  
Sincerely,
OT
`