I am getting an Excel file that is attached in the question below.  I have a program that imports this sheet and I am having trouble with the date.  The first row of data is coming through as, 14784 and the expected value is 6/22/1940.
The data is being exported from another program I don't have control over by the user. The user then imports the excel file to my program. I have tried to format the column as shown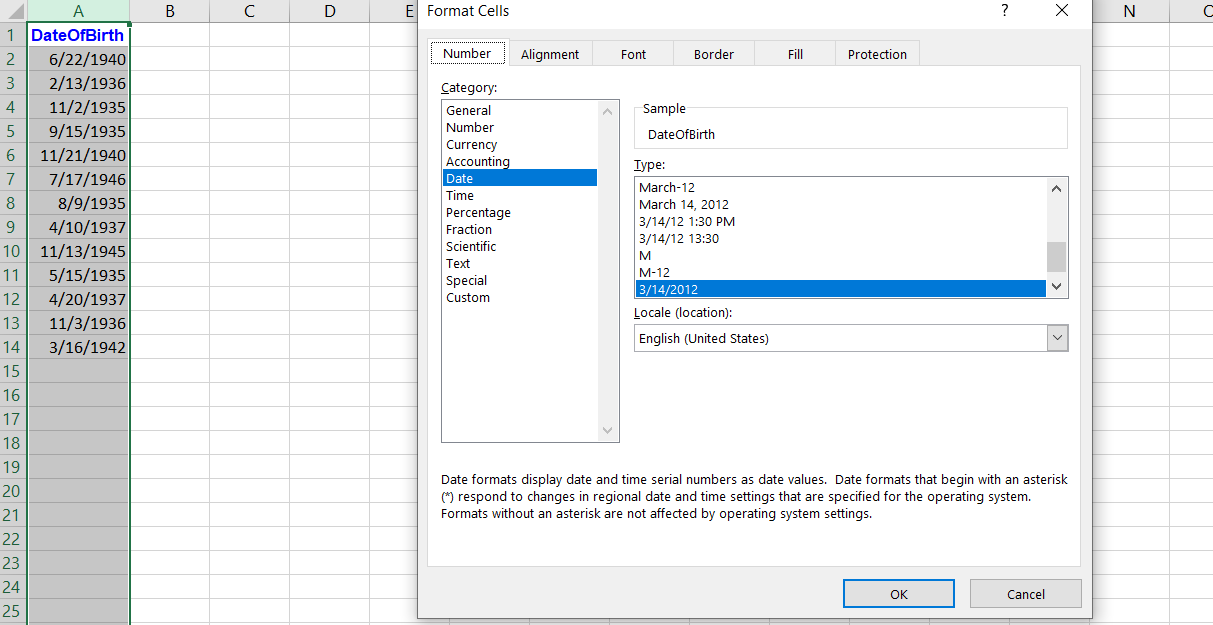 and I am still getting the date passed as an integer. I am doing the same from other excel files and there is no issue, it is just when exported from this one program. The people that are doing this are not going to remember to format this each time. 
I am looking for something easy that will format the underlying data as a date and not just visually.