When I boot up my PC I keep getting "Configuring Windows updates" 35%.
It seems to be hung.
How do I fix this.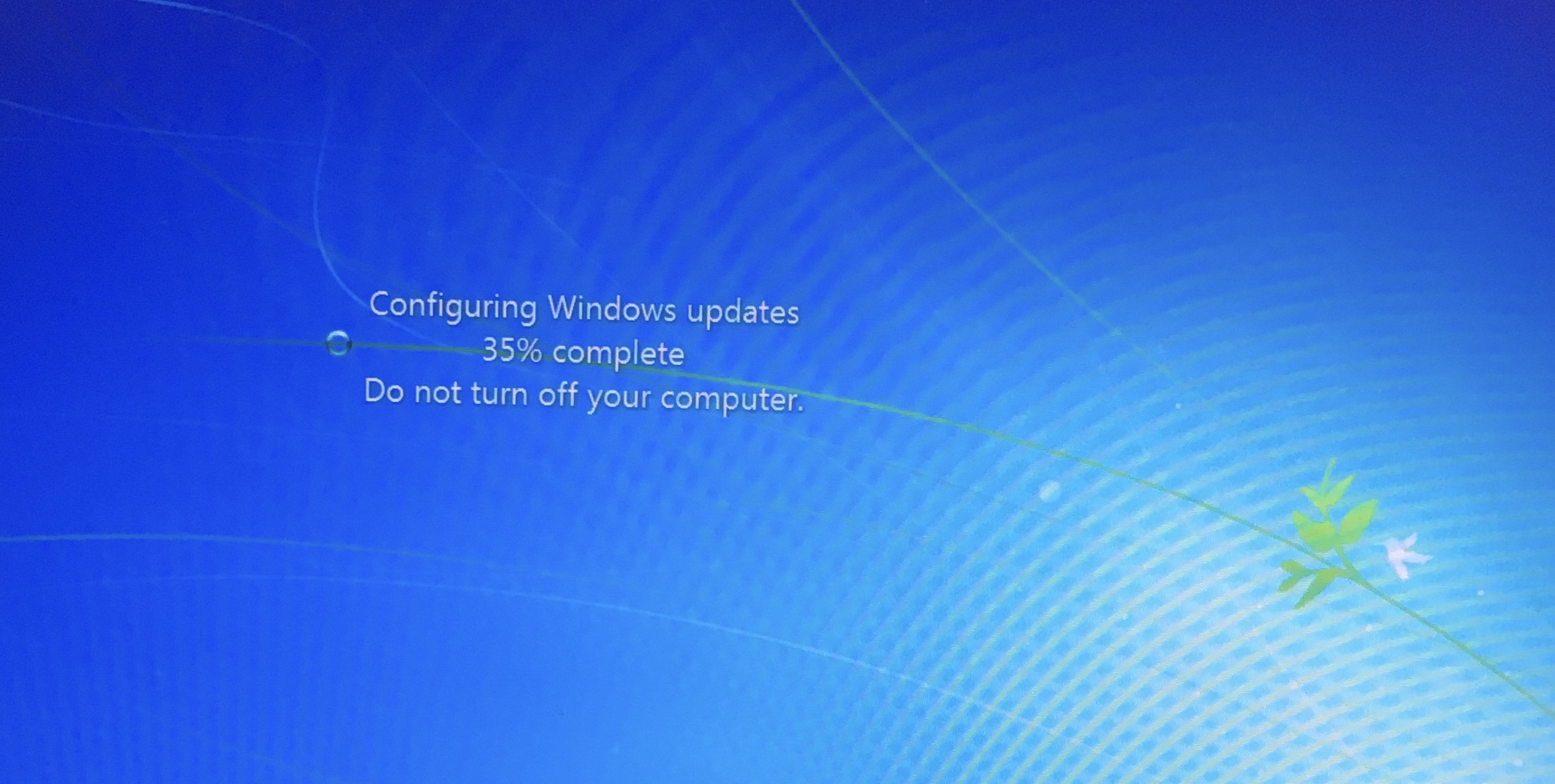 I shut down and rebooted numerous times.  And it always reboots to the same 35% screen!
Even in safe mode
Even in safe mode with networking.
Finally, to all of you who are going to tell me to upgrade to Windows 10 or 11.
  I can't.  This is a company pc.