I would like to know what is the correct method to delete Temporary Files on my PC? I was reading an article on the internet by Fox News that stated to use the following method. See attached link:  Temp Files- This is method 1.
Delete temporary files
"Whenever you use internet Explorer all your browsing history remains in the depths of your PC. The same thing happens when you install something. It's like never throwing away the packaging when you buy a new TV and by doing so it'll free-up space on your system. To get rid of all this clutter open "My Computer", select your main drive, click the "Windows" folder then open the folder inside that called "Temp".
Use your mouse to right-click on the folder, and in the "View" options, choose "Details". Once this is done, select all the files that are older than the current date and press the delete key. Then go to the Recycle Bin on your desktop and empty it."
This is method 2:
The other method that I was using all along is to enter %temp% in the Run search box then enter.
There was a big difference in the total items found.
Method 1 showed 1790 items.
Method 2 showed 2870 items. 
Please look at the attached screen captures.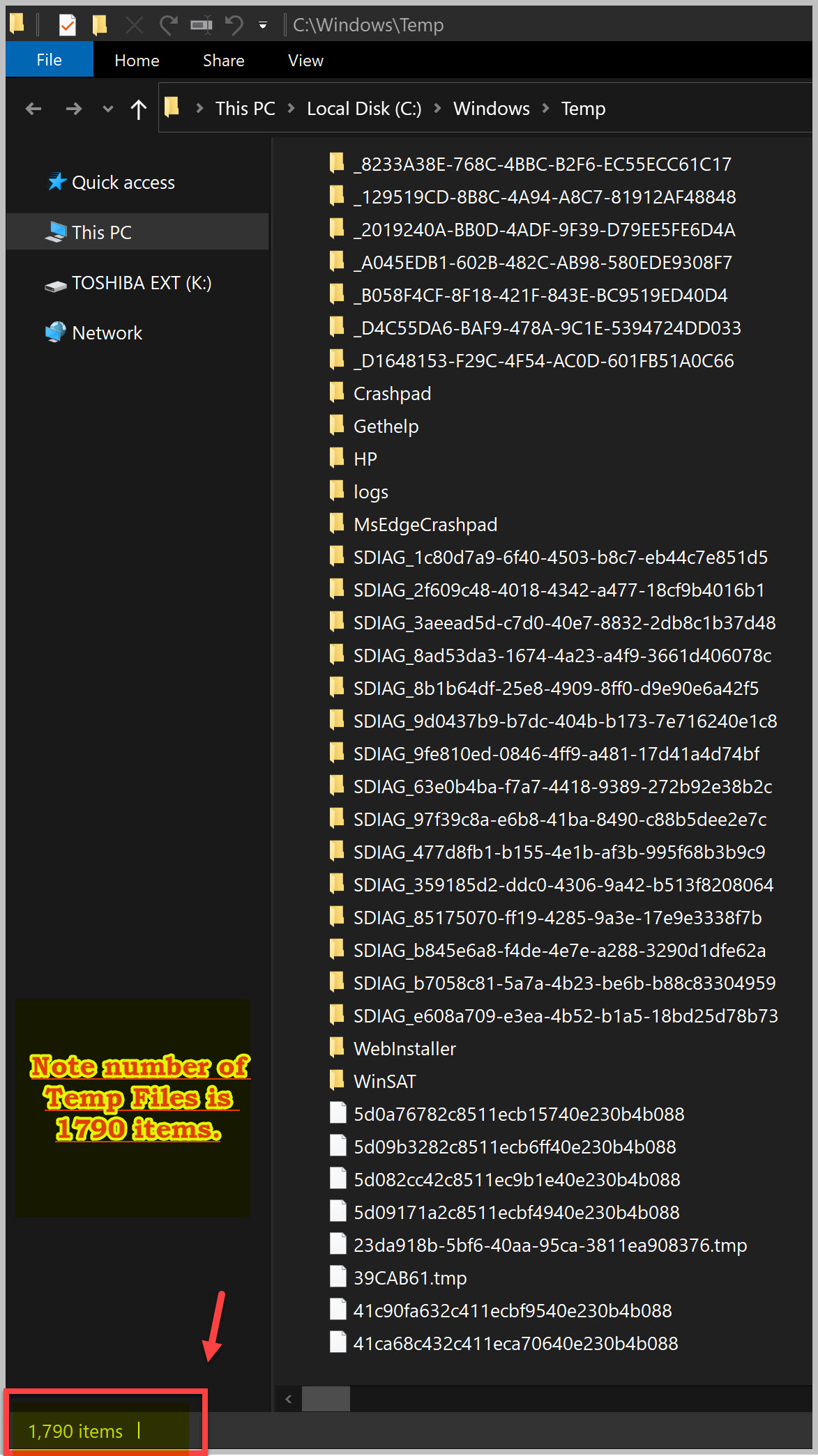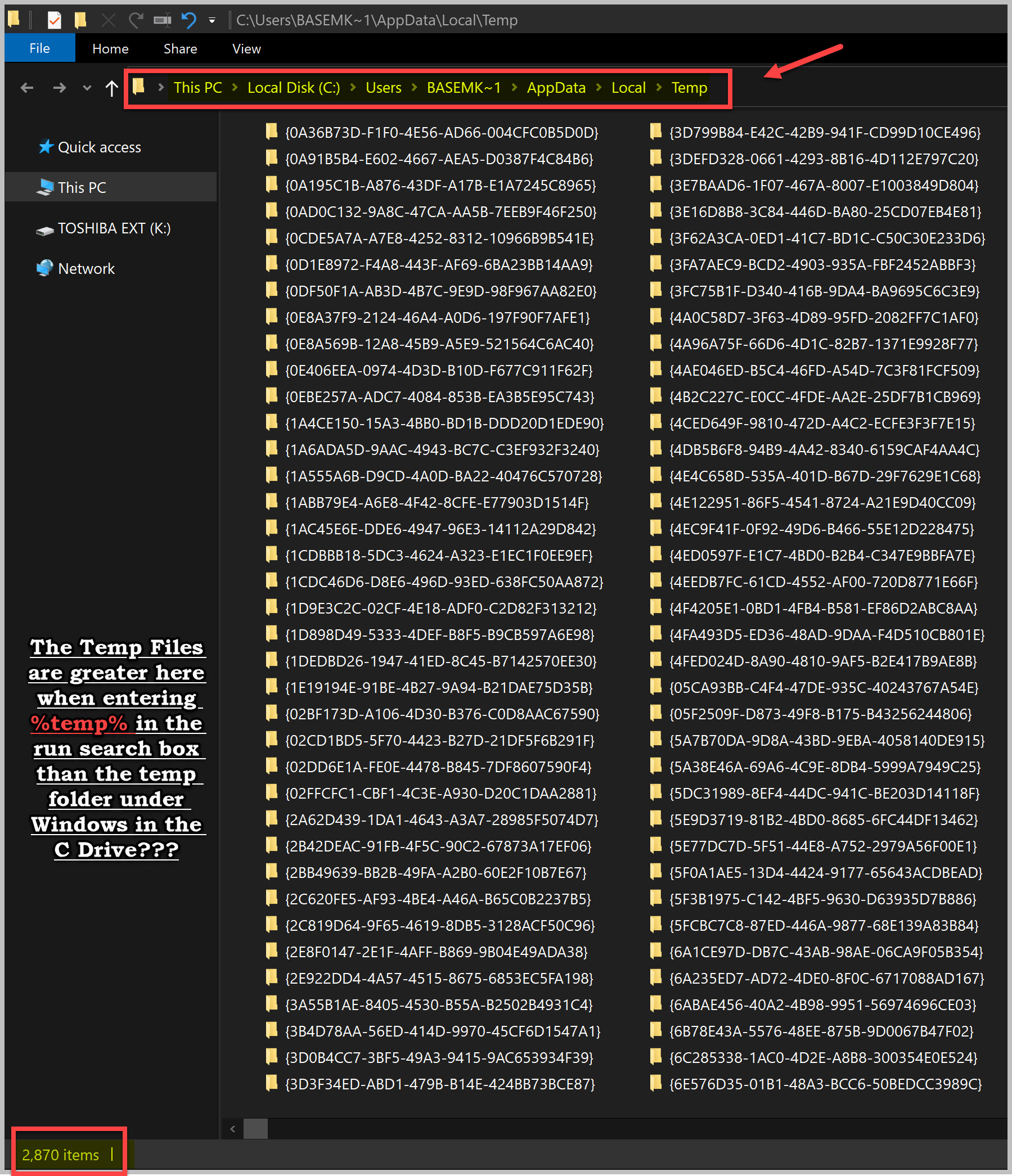 Thank you,
Basem Khawaja