Hi, I'm running Exchange 2016 in a Hyper V environment.
It crashed on me, and I had to restore it to a different Host.
I use Storage Craft/Shadow Protect to back up and restore the VM.
I restored the two partitions, and it was booting, but is now stuck for the last 45 minutes on this screen: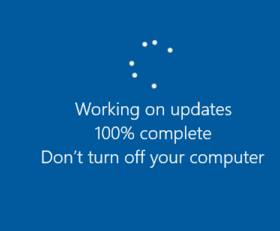 When the restore was done, before I did the reboot, I went into the VM properties and changed it so that the restored partitions are C and D instead of C and E, I'm not sure if this is causing a problem.  Or else the Exchange Directory would be on the E drive instead of the D.  D was my virtual cd rom to start the restore: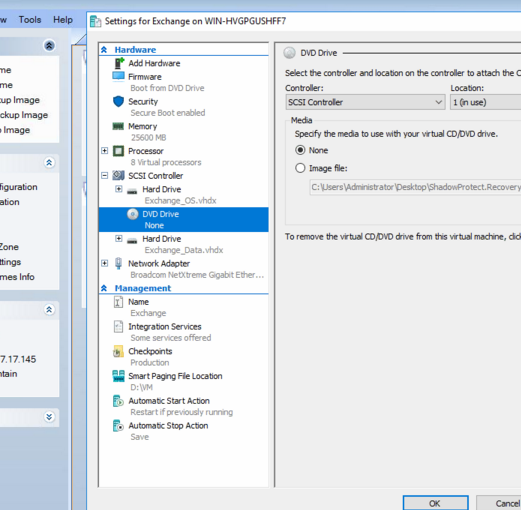 Any help would be appreciated!