Hi everyone. I'm trying to create an interface similar to the standard left panel of Apple Music and Apple Photos: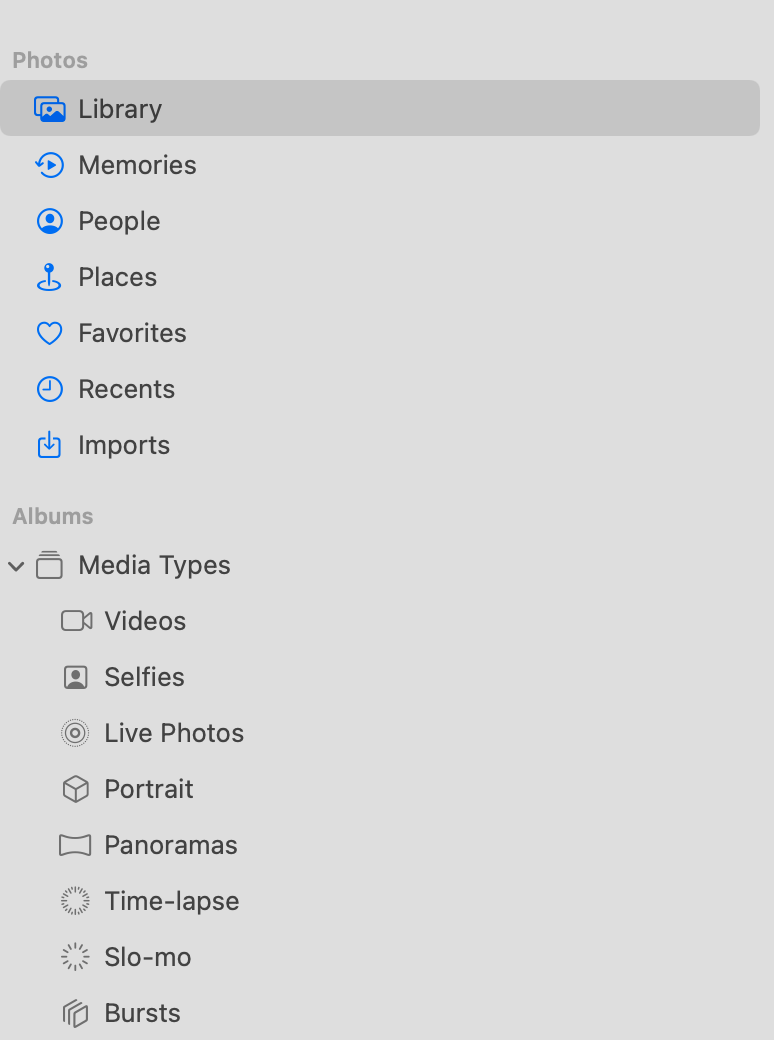 I need to create the various levels all at run time as some come from a database and some are navigation controls.  The standard treeview lets me add entries no problem but I can't make a transparent background without borders (I want the left panel of this app to be grey and the right panel white (already achieved with a rectangle aligned to the right layout.
Is there some kind of component library I can use for this or some trick of Firemonkey I am missing? I am a long-ago delphi programmer coming back to the product after many years so Firemonkey is new to me. 
Also, I am going to need a listview type control that will give me the ability to present database data like the right panel of Apple Music - is this something I can do with the existing controls or do I need another component? I am happy to compile this at run time from the database - I already have a bunch of classes that interface with the database providing me with all the necessary data - I am using those self-made classes to fill grids in a basic form in another part of the app.