This is using webmin. We are using this linux application for postfix email, apache web, and some others. Now, the ssl cert is going to be expired in a week's time.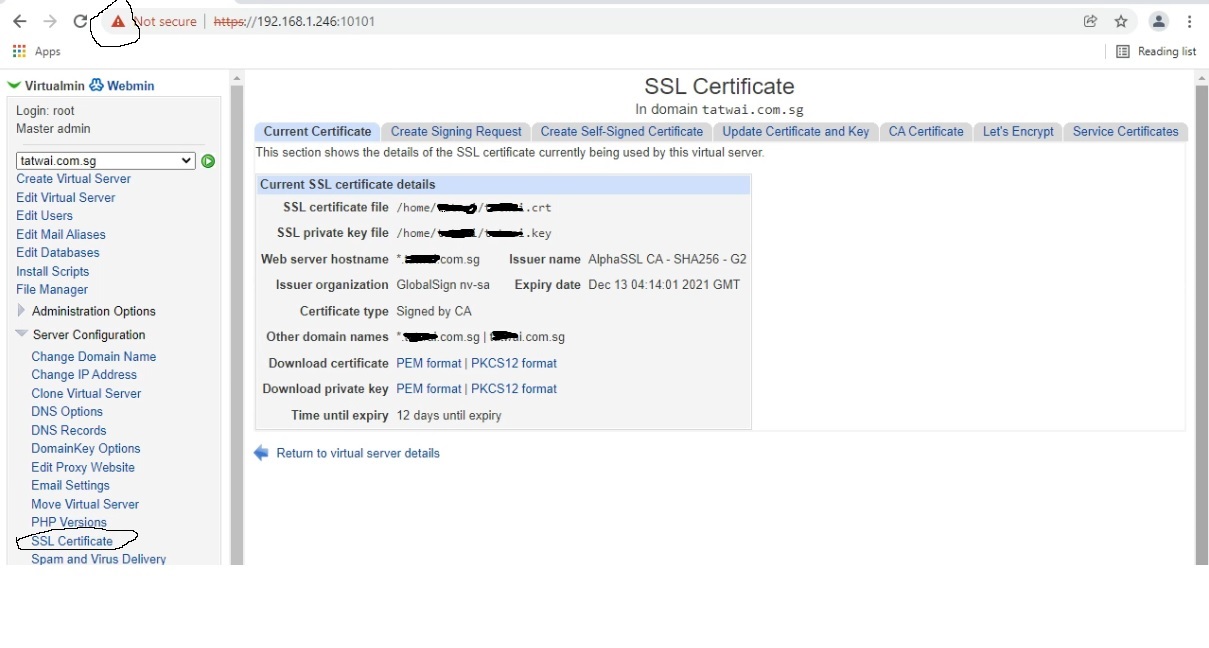 Another question is why the https://192.168.1.246:10101 webmin url can not be access? Does this have to be configure on Apache?
We have renew the certificate with Alpha. What would be the steps to renew the ssl cert.?
Thanks in advance