I have a VSphere Client 5.5.0 server with some VMS.
A 64-bits Ubuntu VM recently generated error(bellow).
I managed to get around it by increasing the size of the memory allocation.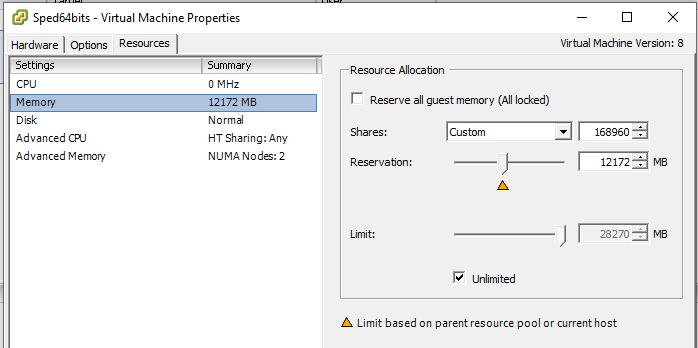 But now the machine does not turn on and generates a new error. Tried to restart the VM, but problem persists.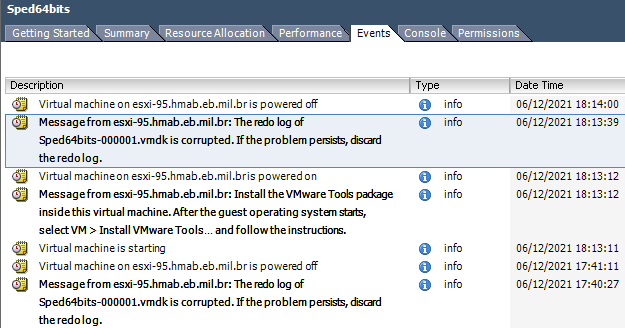 I did not deal with any fear of making the problem irreversible and for being a beginner in this area. Could you help me? (if possible step by step)
Sorry for my English. (I used google translate)