We upgraded a user's license from Microsoft 365 Business Basic to Microsoft 365 Business Standard. We then got a report of failed delivery attempts when others emailed this user. 
The status code for the failed delivery is 550 5.1.10 "This error occurs because the sender sent a message to an email address hosted by Office 365 but the address is incorrect or doesn't exist at the destination domain."
When I select the user's Mail tab in admin.microsoft.com it says the user doesn't have an Exchange Online license.

But on the Licenses and apps tab we can see the Standard license.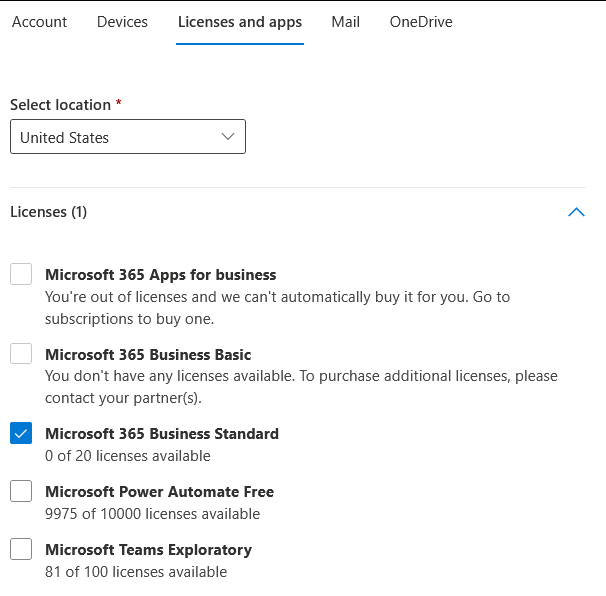 The user does not have a mailbox in the Exchange admin center.
I created a new test user and gave it the Business Basic license. Email works and the test user has the expected mailbox permissions settings under the mail tab as well as existing in the exchange admin center.
I'm continuing researching this but I'm not sure what could be going on here. Any suggestions would be appreciated. 
Thanks.