Hello Experts:
 
I am trying to use a username and password in Ansible Tower.  I have this this encrypted defaults/secret.yml:
[awx@ip-172-31-17-130 defaults]$ more secret.yml




$ANSIBLE_VAULT;1.1;AES256




313334333361313131373836636138636139623638353064316231303165303438653262366637343562336164383466613930386634663037306534383431650a30323130323564



I then created this CREDENTIALS in Ansible Tower Vault Credential:

Finally, I linked this vault credential to my template: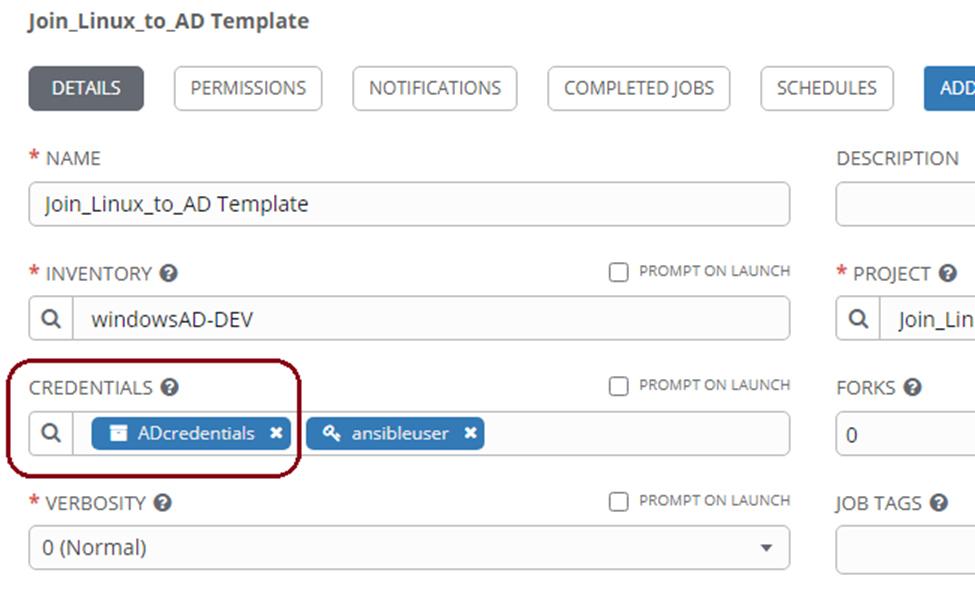 However, when I run this Ansible playbook/role, both the password and username show as plain text as follows:

I was expecting to see the content of the encrypted file defaults/secret.yml file.  
 
Is there a way to achieve this?
That is, to make thinkpad@102 and Administrator show as encrypted in the Ansible Tower output.