Hello,

I am having problems with a Gmail account and MS Outlook 2010 (yes I know it is old). I have two email accounts: myname@gmail.com and myname@mydomain.com. Up until a week ago, the Gmail account was set up to auto-forward every email to myname@mydomain.com. I access both email accounts using the Gmail app on my Android phone. This forwarding resulted in my seeing duplicate messages for all Gmail messages when I viewed all my accounts n my phone.

Last week I turned off the auto-forward and added the Gmail account to my Outlook configuration.  I have it set up the same way as my the mydomain email, yet when I hit Send/Receive it downloads hundreds of old Gmail messages.  I delete the messages in Outlook and they are downloaded again the next time I hit Send/Receive. Here is a screenshot of my settings.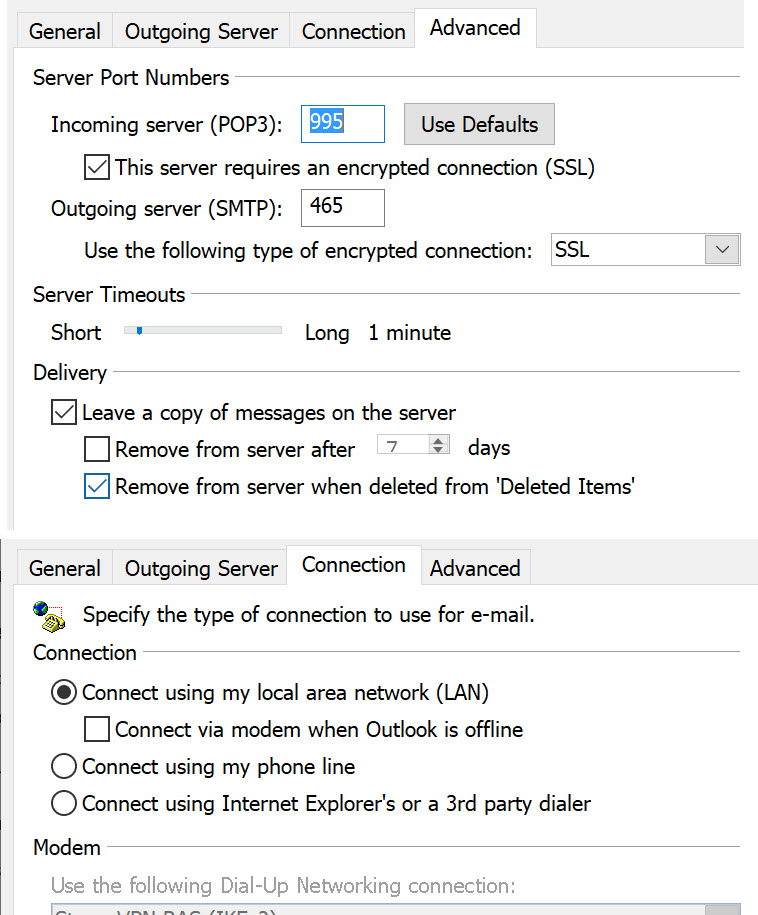 Note how I have checked "Remove from Server when deleted from Deleted Items". Is there some setting I need to change in Gmail?

My goal is:
1. When I delete a message in Outlook, it is deleted on the Gmail server and is no longer visible on my phone
2. If I delete a message on my phone that has not been downloaded to Outlook, it should not be downloaded to Outlook

Thanks!