WSUS -2019
Client side issue:
Some of my network client getting the fallowing error: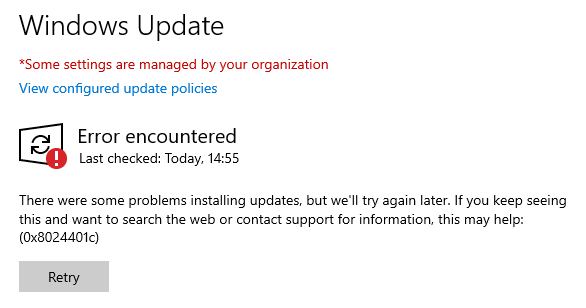 I Tried the fallowing article:
All WSUS clients fail to connect to WSUS server for updates – 0x8024401f – SCCM PEEK (wordpress.com) 
A resetting the updating service in the client and the result are the same.
2nd Issue:
In the WSUS a lot of registered client stuck in "Not yet reported":

I the IIS logs I see the workstation accessing okey (200).
Any suggestions?