Good afternoon Experts,
I recently opened a ticket inquiring about: 
Files not copying fast enough on a 2TB ssd drive.
This  thread is similar in nature, but instead of an ssd drive, it is a 4TB hdd.: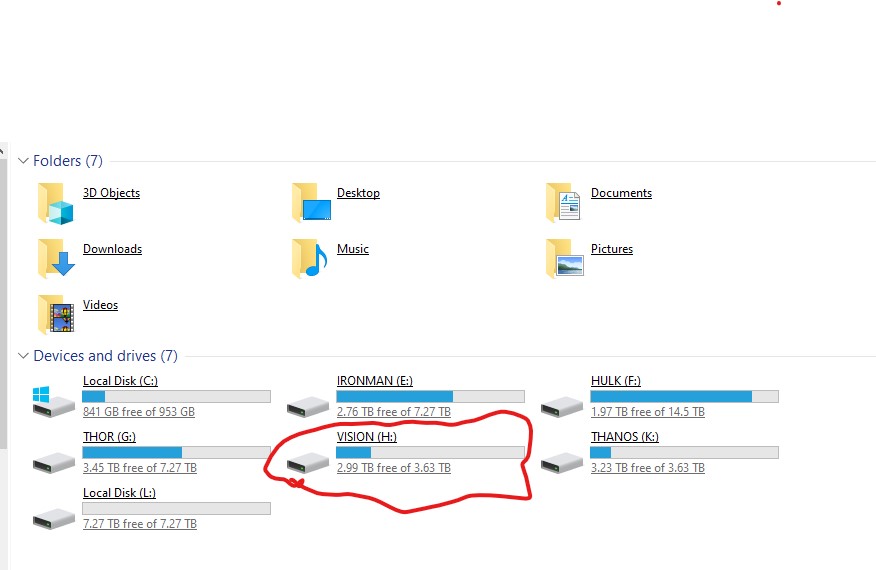 It is formatted as an NTFS drive.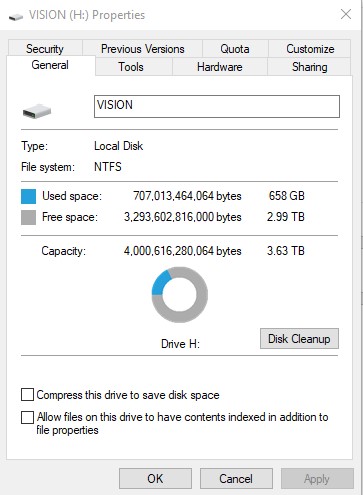 The folder structure inside looks like this:
I am trying to copy a row of files to any of the folders above. If I move one at a time, everything is fine. However if I try to move a row of files or even two files, it takes about 1 and 1/2  to 2 seconds to complete. It should be instantaneously like the single file move. 
Here are the following steps I have taken so far to try and fix this issue:
https://www.ubackup.com/windows-10/windows-10-file-copy-slow-1021.html
File System Error Checking
Enable Optimize Drives for Defragmentation
Disable Real Time Protection
I Disallowed Drive Indexing for the specified drive
Method five: Disable Windows Auto-Tuning only pertains to copying moving files over a network. This does apply in my situation, because I am moving files to a folder within the same hard drive.
Method 6:  Disable Large Send Offload

Also for network file moving and copying

Method 7 speaks to checking the USB port and update the drivers

make sure your USB or external hard drive connected to the right port. For example, a drive supports USB 3.0/3.1 should be plugged into a USB 3.0/3.1 port, otherwise the transfer speed will be affected.
Based upon the configuration, how the heck am I supposed to know which of these USB controllers goes to which port on the actual pc. I have five USB ports in the back of the computer and only one is a super speed USB port. I have four USB ports in the front of the computer, and only two of them are super speed USB ports.

Second, the slow copy speed from windows 10 to USB or vice versa could also be caused by outdated drivers. To fix it, you can go to the PC's manufacturer's website, and download the latest USB drivers. This
could ensure your USB drive works well and solve some other glitches as well.
I updated drivers 

even though I cloned my machine before I tried any of the steps above, I am not going to reformat the drive as it is already NTFS.
Sooooo, that's it in a nutshell. If I have missed anything , I would appreciate any and all input , good or bad. Thank You in advance. 
Regards,
Regis Hyde