I keep getting a pop-up from zoom, stating that it is "unable to establish a secure connection to zoom"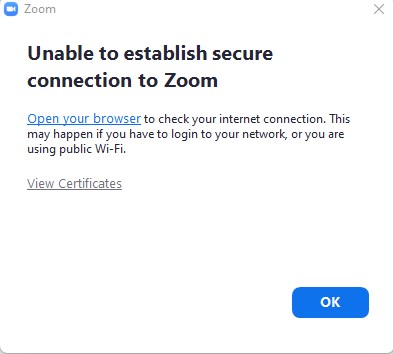 Clicking on view certificates, shows an expired certificate of a server that we no longer use.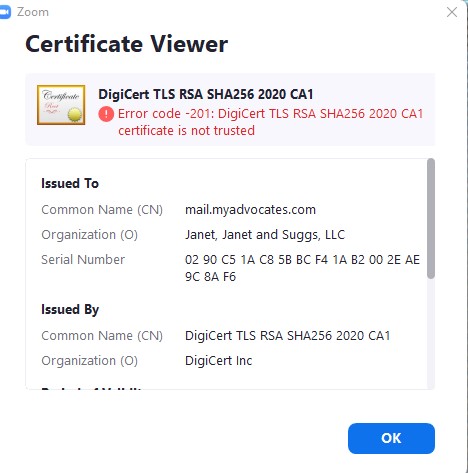 Does anyone know why/how a zoom connection would somehow try to use this old certificate?
The behavior occurs when on wither wifi or plugged in.