Review of Cloudberry Explorer Pro - Linked with Amazon Web Services (AWS) S3
Being a Cloud technology fan and in particular services that are provided by AWS, I was interested to find a growing number of vendors writing software and applications that claim to blend and mesh with AWS services providing enhanced functionality and a better user experience. 
One of these vendors within this industry are Cloudberry Lab, who are an Advanced Technology Partner with AWS.  Looking into their products further I could see they heavily centred their solutions on Backup and Storage integration with a number of cloud providers.  I was specifically interested in their products that aligned with the AWS S3 Service.
Following an overview of their range of products I decided to download
Cloudberry Explorer Pro for S3
.  It claimed that
"Explorer for Amazon S3 provides a user interface to Amazon S3 accounts allowing to access, move and manage files across your local storage and S3 buckets"
.  It also boasted a number of additional features, many of which are listed below: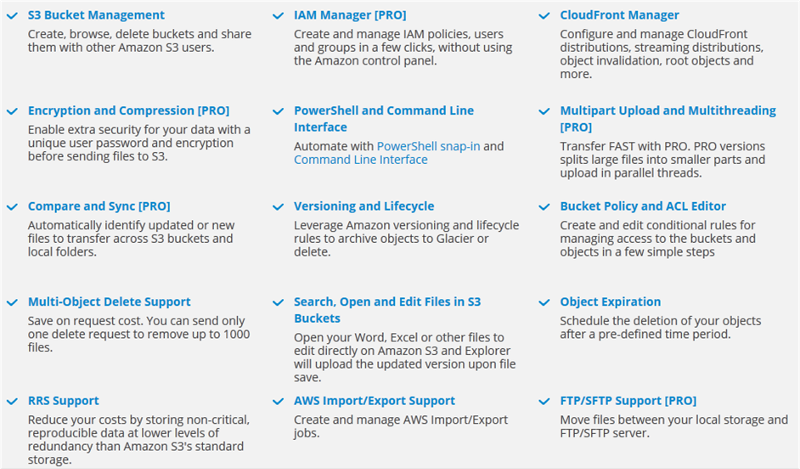 Some of these I would find more useful than others, but I ultimately wanted to see how this software would change my experience of using S3 from my local PC perspective when moving and transferring data into and out of S3.  I was keen to use the features such as the Compare and Sync …