Wow it feels like forever since I have been able to sit down and write an article, I have been away and new exciting projects keeping me busy, but here I am writing another hopefully informative article.
I have written about Orchestrator 2012 integration and my experiences in a previous post so I will try not bore you with the same details on how awesome Orchestrator is :) the product does this all on its own :)
I have been designing and implementing a lot of integration with SCOM, SCSM, SCCM, SCVMM and VMWare, often with a lot of the above all in one Runbook and it has been an informative experience for me.
Now enough of the talking, let's get to the juicy bits :)
SCOM
Now there are many ways you can integrate with SCOM, from monitoring alerts, to creating alerts, monitoring state, installing agents, checking agent health and reacting/repairing unhealthy agents.
I use a few of these to aid the Server Guys and BackOffice team keep their alerting and monitoring healthy and I will give you a few examples.
This first Runbook simply gets the health of the SCOM environment on a daily basis and creates a HTML web page, this HTML report is then mailed out which the guys can use to have a quick accurate view of what's going on and the react accordingly.
I created the below simple Runbook to run daily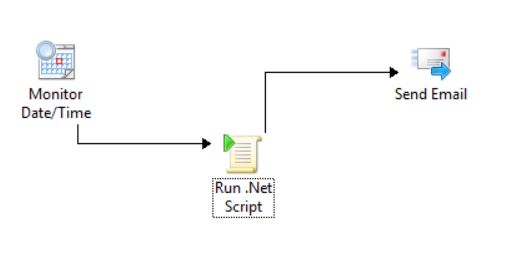 The below would be the output which is mailed out as an attachment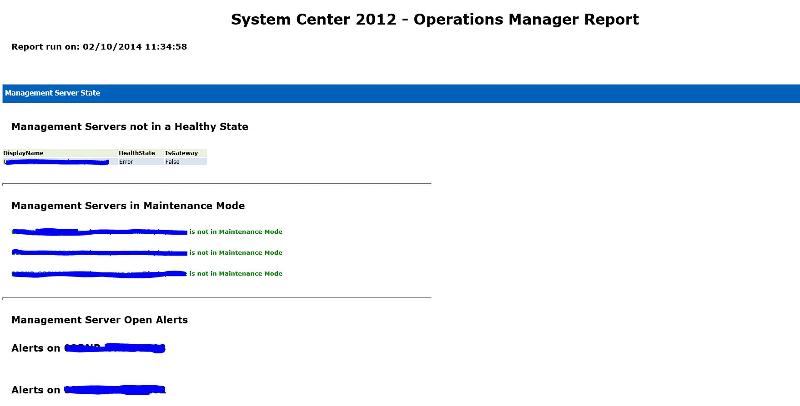 The original script and idea was taken from the following post :
…