For some reason Google Apps has decided to reserve 'www' for your new domain which results in an error when trying to map the web address 'www' to a certain site in your Google Sites. The error is 'this address is already being used' and after some digging on the Internet I found a a simple way around it.
First of all, let's set up the scenario. You have just added the hypothetical domain 'Appstest.com' to Google Apps and have everything up and running. You have created a web site for Appstest.com and you want it to resolve to
www.Appstest.com
.
You start by creating a CNAME record in your DNS for 'sites' and point it to ghs.google.com. Then you add another CNAME record for 'www' and point it as well to ghs.google.com.
Normally, you go to your web Site and click More Actions and then choose Manage Sites: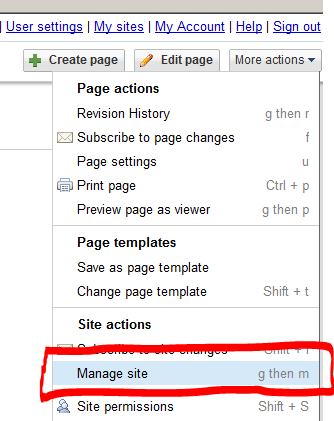 Then you click General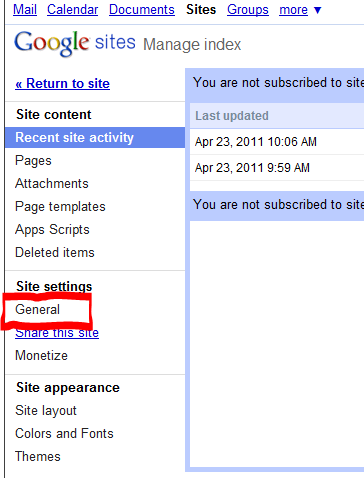 and choose Map This Site under Web Address Mapping.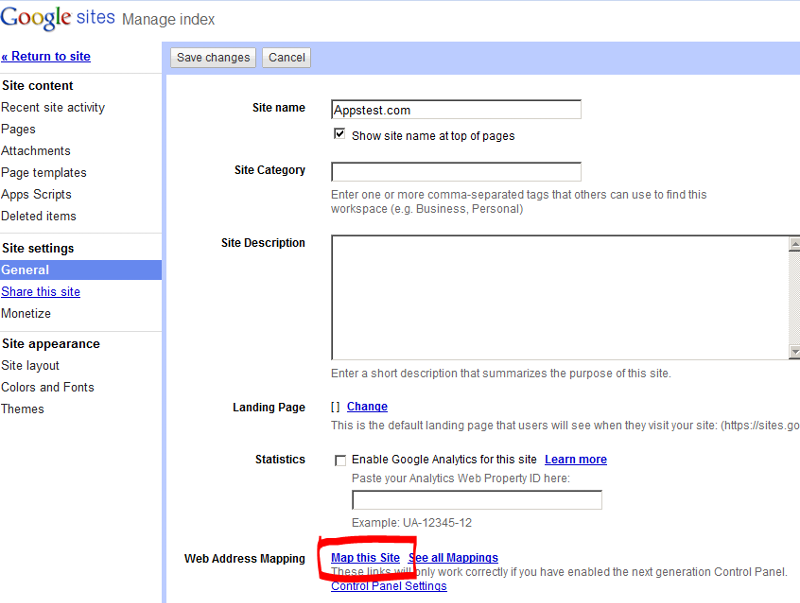 Type 'www' in the lower text box and click the 'Add mapping' button.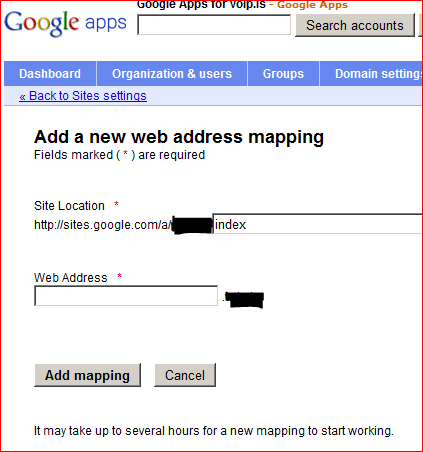 If you get an 'this address is already being used' and this is your first web address mapping or you have made sure that there is no 'www' web address mapping on any other site then you have to tweak Google Apps a little bit.
Go to your Dashboard and click Sites under Service Settings: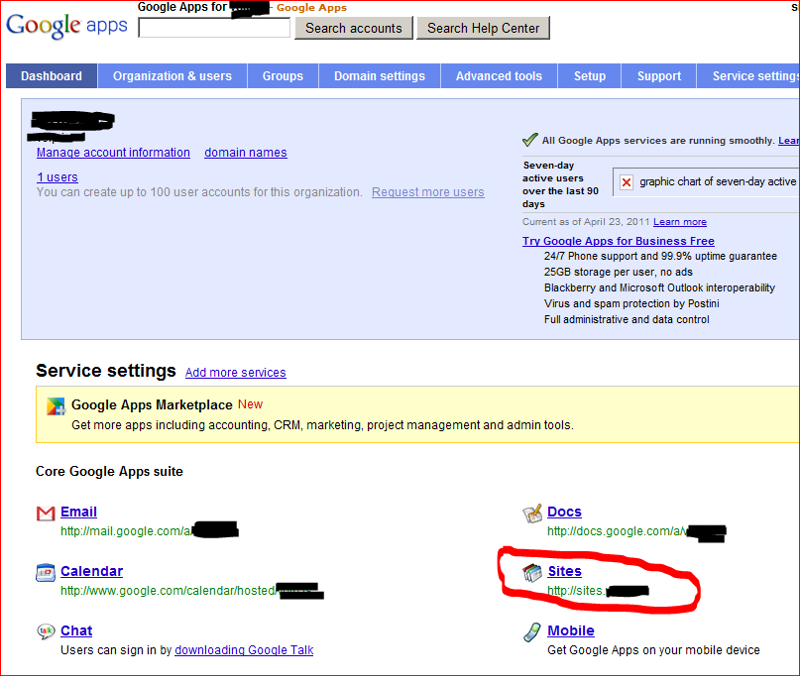 Under General, click 'Change URL':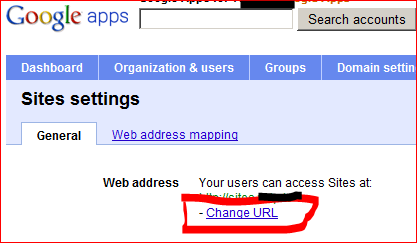 Change from the default upper radio button to 'Sites', the lower radio button and click the Continue button.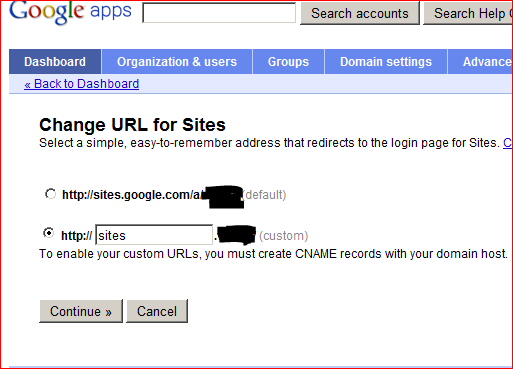 …