1. Download the Free Version of PDF-XChange Editor
Visit the website for
PDF-XChange Editor
at
Tracker Software Products
:
http://www.tracker-software.com/product/pdf-xchange-editor
Tick the radio button for the installer you prefer and then click the
DOWNLOAD NOW
button.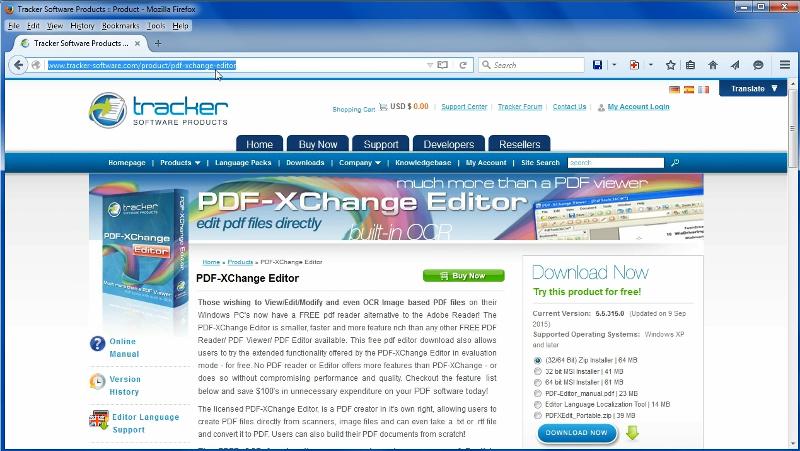 2. Run the downloaded installer
Run the installer that you downloaded and select the
Free Version
(unless, of course, you want more features and would like to purchase the
Pro Version
).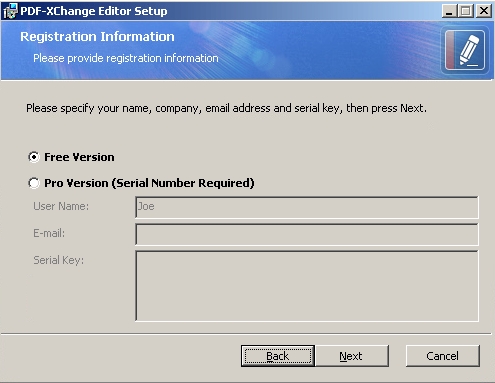 3. Open the document in PDF-XChange Editor
The installer creates a program group called
PDF-XChange
with a shortcut in it for
PDF-XChange Editor
. Click the shortcut to run it and then open an image-only PDF document in it.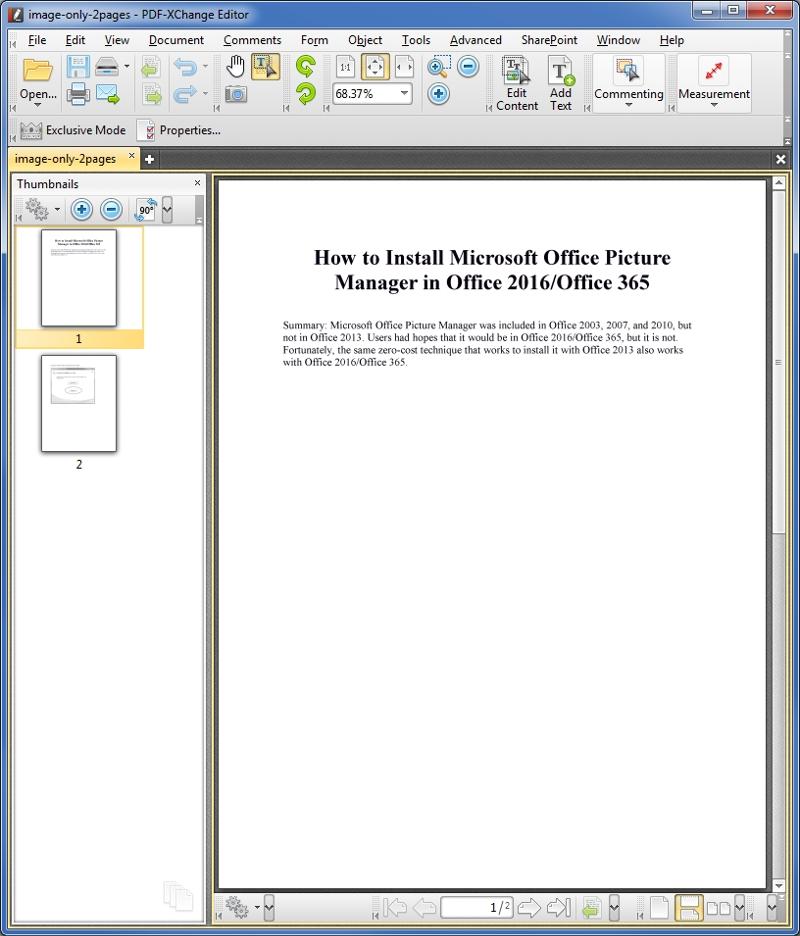 4. Run the OCR feature
Click
Document
menu.
Click
OCR Pages
.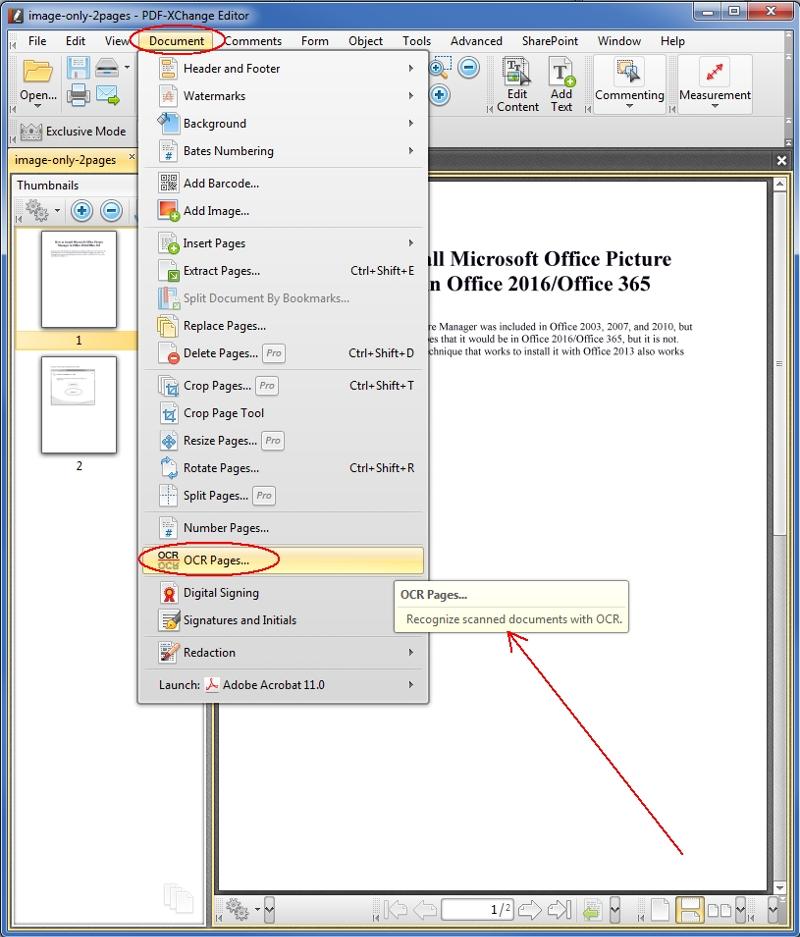 5. Enter page range to OCR
Specify page range in the first section of the
OCR Pages
dialog. Choices are All, Current Page, Selected Pages, Pages, All Pages, Odd Pages Only, Even Pages Only.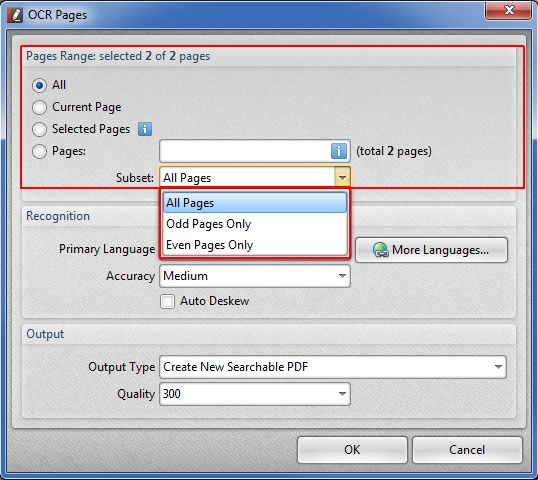 6. Enter language, accuracy, output type/quality
Specify primary language. Immediately available are English, French, German, Spanish. Click
More Languages
to visit the web for others.
Specify accuracy: Low (fastest), Medium, High (slowest).
Select
Create New Searchable PDF
or
Preserve Original Content and Add Text Layer
. If choosing the former, you may select a Quality (300 is usually fine for a typical PDF) and/or Auto Deskew (straighten).
Click
OK
.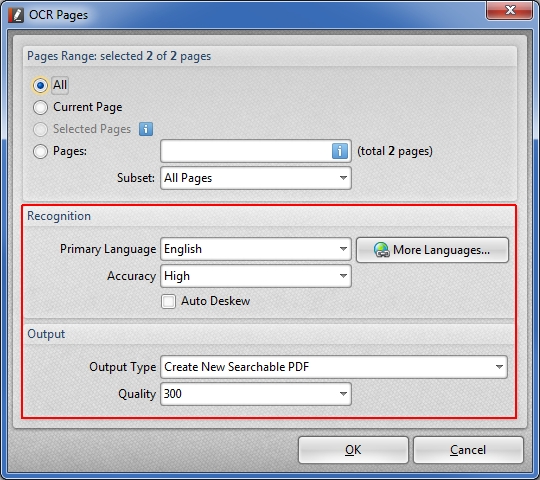 7. Save the OCR'ed document
Do a
File>Save
or
File>Save As
or another
Save
choice on the
File
menu to save the PDF with the text from OCR (but
Save Optimized Copy
is not available in the Free Version).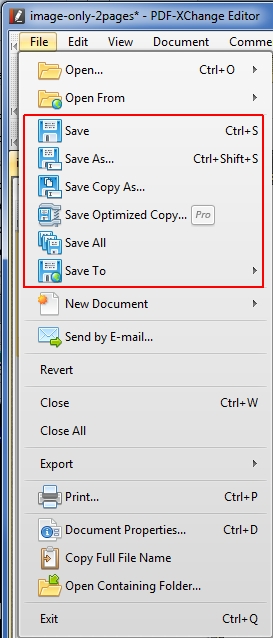 That's it! You now have a PDF with text from the OCR process.
You may search for this text in any PDF reader/viewer, copy/paste it into Word or a text editor, etc.
If you find this video to be helpful, please click the
thumbs-up
icon below. Thank you for watching!