1. Download PDF-XChange Editor
Visit the
PDF-XChange Editor
section of the
Tracker Software Products
website:
http://www.tracker-software.com/product/pdf-xchange-editor
Click the white-on-green
Download
button for either product. It doesn't matter if you download
PDF-XChange Editor
or
PDF-XChange Editor Plus
, since you'll be selecting the
Free Version
when you install.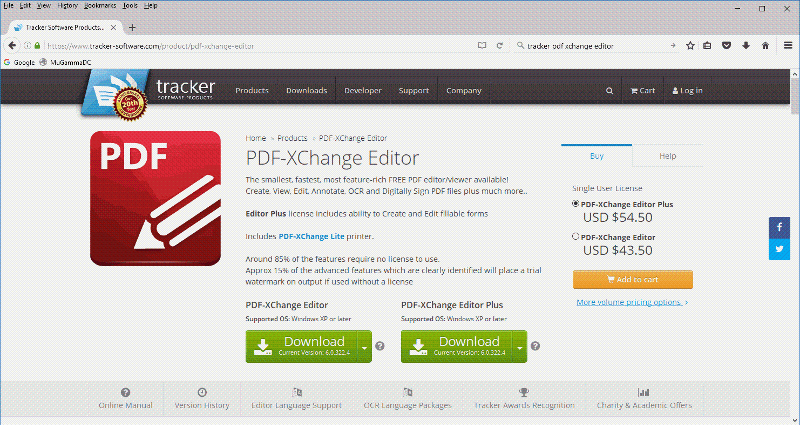 2. Run downloaded installer
Run the downloaded installer and select
Free Version
(unless, of course, you want more features and decide to purchase the
Pro
or
Plus
Version).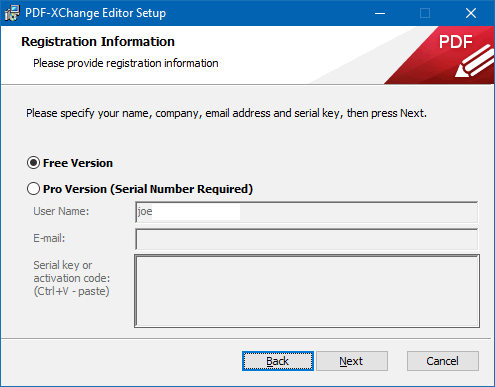 3. Open a non-secured PDF file in PDF-XChange Editor
Run PDF-XChange Editor and open a PDF file that does not currently have password protection on it.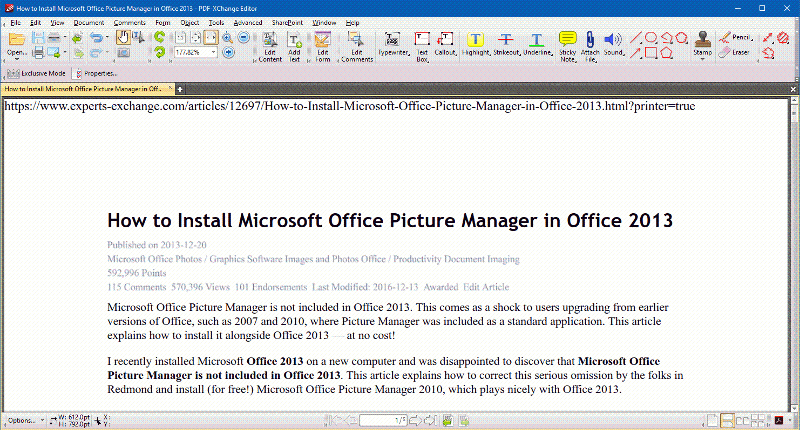 4. Open Security section of Document Properties
Click
File
menu.
Click
Document Properties
.
Click
Security category
.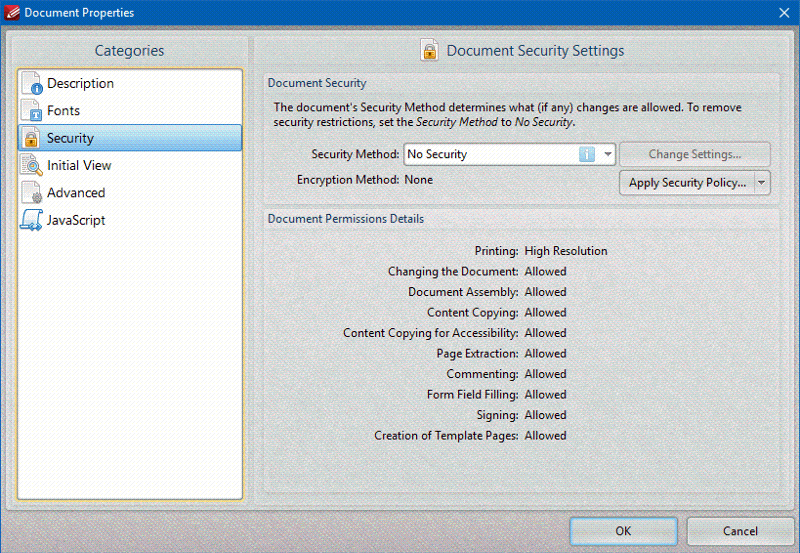 5. Open Password Security Settings dialog
Click
Security Method
drop-down.
Click
Password Security
.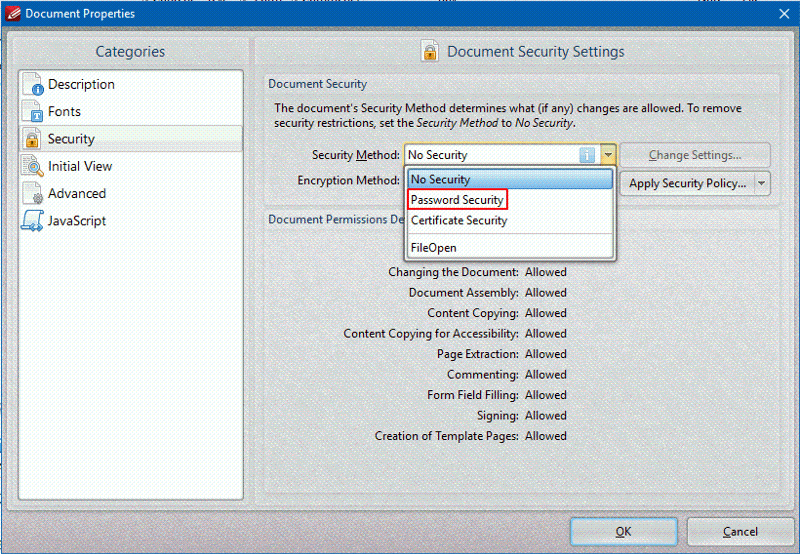 6. Fill in Password Security Settings dialog
In
Options
section, select
Compatibility
from the drop-down and what you want encrypted via the radio buttons.
In
Document Passwords
section, enter password to open PDF and password to change permission settings.
In
Permissions
section, set
Printing Allowed
and
Changing Allowed
choices via the drop-downs; enable/disable
content copying
and
text access for screen readers
via the check-boxes.
Click
OK
as many times as needed to close all dialogs.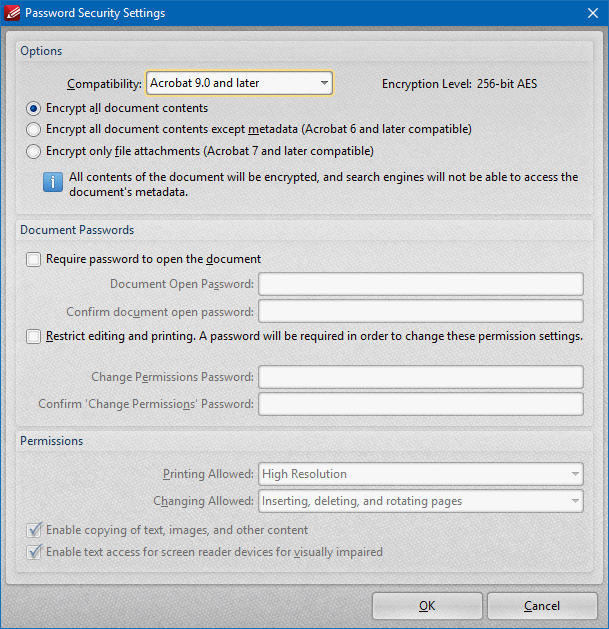 7. Save the password-protected document
Do
File>Save
or
File>Save As
or other
Save
choices on the
File
menu to save the PDF file with the password security.
Important:
It is crucial to save the file after adding the password security.

8. Test the password-protected document by opening it with any PDF editor/reader/viewer
Open the password-protected PDF.
You should see something like this:

That's it — you now have a secured PDF!
If you find this video to be helpful, please click the
thumbs-up
icon below. Thank you for watching and have a great day!