Details:
Windows 2008 - Metada Cleanup. DCPromo /forceremoval did not work.   Removed/Deleted one of 3 windows 2008 domain controller. It It is GC, DNS, but non FSMO domain controller.  
I am on my Last Step of domain controller Metadata Cleanup.
Confirm Subtree Deletion??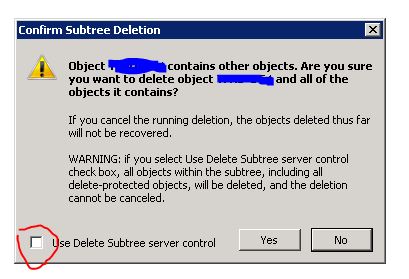 What does this option do?  I did try to google. But having hard time finding solid answers.
Do I check "Use Delete Subtree server Control" to complete metadata cleanup?
Thank you!